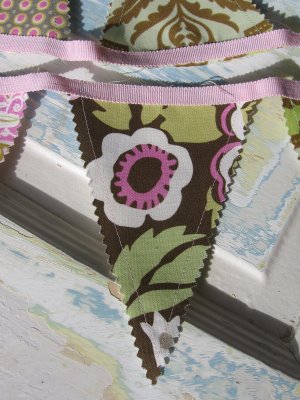 If your initials are "HTM," stop reading.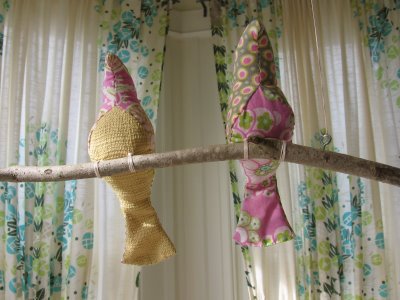 Okay, now that I've gotten that out of the way, here's yet another bird mobile, this time done in pink and green and brown for a soon-to-be-born baby girl.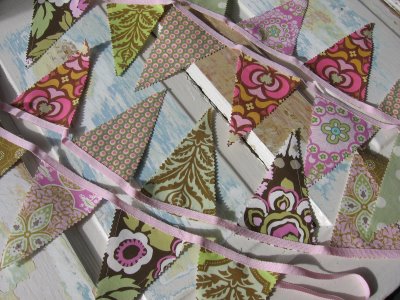 And, using that same fabric, I sewed some bunting. I love bunting. I got a little carried away this sewing this batch. It would be a cute decoration for a girl's birthday party. I don't know whether to give it away or put it up on etsy. Decisions, decisions.
Back to work… I'm working on some ideas and a plan for my new business! More details about that coming soon.