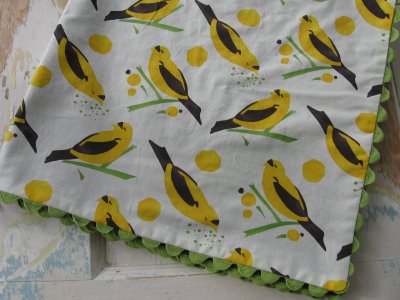 "Oh my god," you're probably thinking to yourself, "will she ever stop with the birds?" Well, possibly. Or maybe not.
I was commissioned to make two baby blankets and three bird mobiles for a friend who has to attend many baby showers this spring. This blanket is for an already-born baby boy; he has bright red hair and I thought the yellow and green would suit his coloring. The blanket is a woven cotton on one side and a cotton flannel on the other.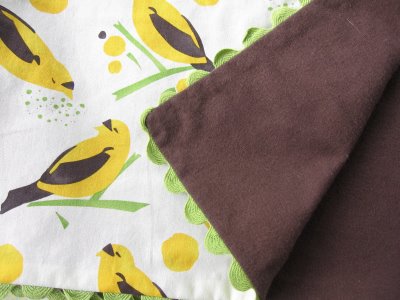 I had started to sew the next blanket when my machine pooped out. The needle kept hitting the needle plate and I couldn't realign it. It may have become misaligned when I accidentally sewed my finger last fall.
There are no birds on the next blanket, but there will be many birds in my soon-to-be-unveiled business.