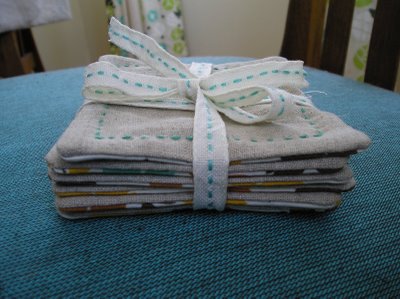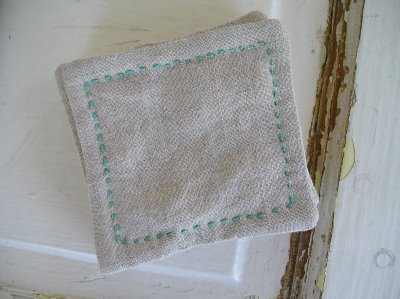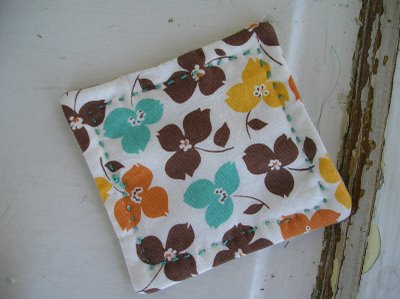 I joked to my friend Steph last night (after revealing that I planned to sew a few coasters) that I'm creating items for my hope chest. It seems only appropriate that I think about hope chests – September and October are big months in San Francisco for weddings, and I've spent the last three weekends going to various wedding festivities. This also means that I've been spending some time looking at wedding registries. And, I have to admit, I hate wedding registries.
My parents' friend, a Catholic nun, was cleaning out her late parents' house when she found her own hope chest. In it she found the linens and china that her parents had been putting away for her since she was a girl. Because she'd gone into the order right after college, she never needed these items. And at 70, she's never really lived on her own.
Well, I'm 33 and I've lived in my own place since I was 21. I have sheets and dishes and a George Foreman grill. I can't think of what I'd register for when I get married (well, except maybe these). If someone wants to give my husband and me a gift, then we'd appreciate anything given with thought and love. But I can stock my own home just fine.
Anyway, enough of that. I'm off to walk Jake before I get ready for my last wedding of the season.
And if you want to learn how to make coasters, a good tutorial can be found here. I didn't do an appliqué, but instead stitched a border using embroidery floss and tied the bundle of six together with a stitched, linen ribbon.