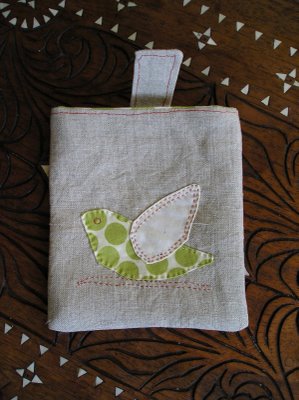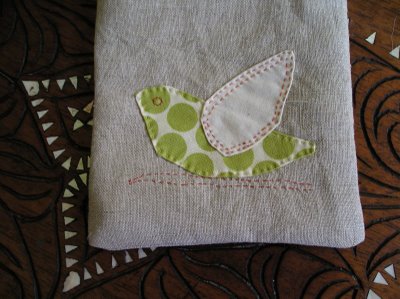 My lovely friend Angie is turning 30 this week. Her boyfriend says that she carries her iPhone around in a Crown Royal bag, so I thought I'd make her a nicer bag. Because she also has a hard case on her phone, the bag had to be a little larger than mine… I mis-measured and made the bag a wee bit too wide.
But I think she'll like it anyway. It's better than a Crown Royal bag, in any case!
I just need to buy and sew the button, and this will be present-ready for the Friday celebration.