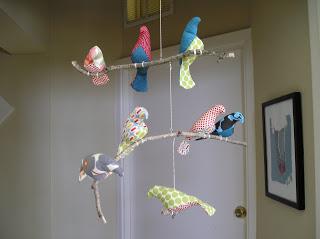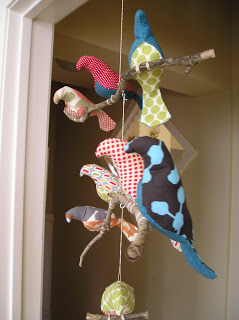 Long weekends mean uninterrupted blocks of time during which I can finish all those craft projects I've started over the previous weeks. So, I scavenged some branches, found some thick thread, and finally assembled my bird mobile.
I know that if a certain someone is reading this post right now, she's salivating because I've promised my first bird mobile to her infant daughter.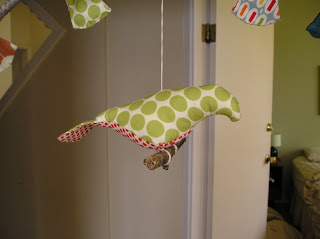 Adding this bottom bird was an afterthought – an afterthought that brought the entire mobile together.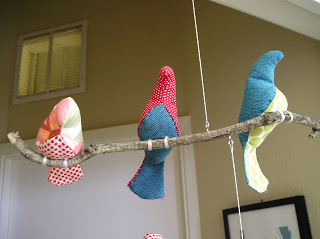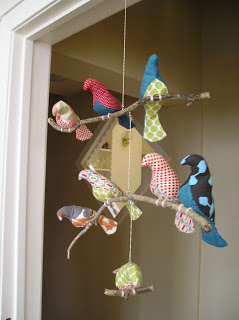 Pattern and idea courtesy of Spool Sewing. I found the branches (already cut, of course) in Golden Gate Park. You may recognize the solid blue fabric from my chair upholstery project. The rest of the fabric is from Peapod. The thread linking the branches together and holding the birds on the branches is vintage crochet thread found in the craft bin at Community Thrift.
Total assembly time: two hours (not including trips to get supplies and snacks).
Snacks consumed: two chocolate chip cookies, one scoop of Bi-Rite salted caramel ice cream, handful of edamame, and (um) half a Sierra Nevada
Listened to: kcrw.com music simulcast
p.s. Thanks for the props, Scott!