Right now my living room is in disarray because of the leak in the ceiling, and because I finally sent my rug off to the cleaner. I thought I'd post a few photos of the room in its lovely, pre-rainy season days.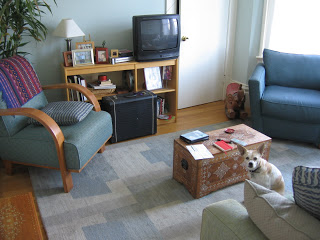 Still life with animated dog.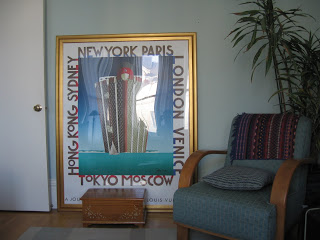 Favorite chair, with a pillow rearranged by Jake.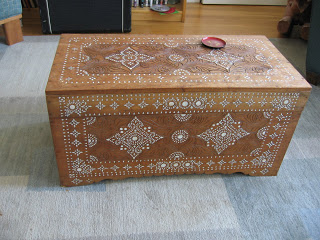 One of my caribou-horn inlaid chests from the Philippines
(the other is in the photo above).
All I need to finish this room are these.
Sigh. Here's to drier weather and patched-up ceilings.