Sorry for the delay in posting… I made the mistake of sanding my door-tables in the same room as my computer… and the resulting dust completely hosed my Mac. I haven't taken my Mac in for service yet, but will venture out there once the iPhone craziness at the Mac store has died down.
Anyway, I stopped sanding the tables once I realized how much dust I generated. I like the way the half-sanded tables look, so I'll keep them this way for now.
Here are a few "before" photos (with Jake posing from his bed under the window):
And the "after" photos: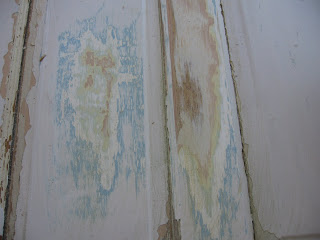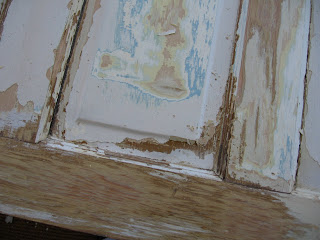 I love the shades of blue, yellow and green paint, especially against the original wood (it's not pine, but a really beautiful hardwood). Whoever put these doors out on the street didn't realize what they had – so lucky me!