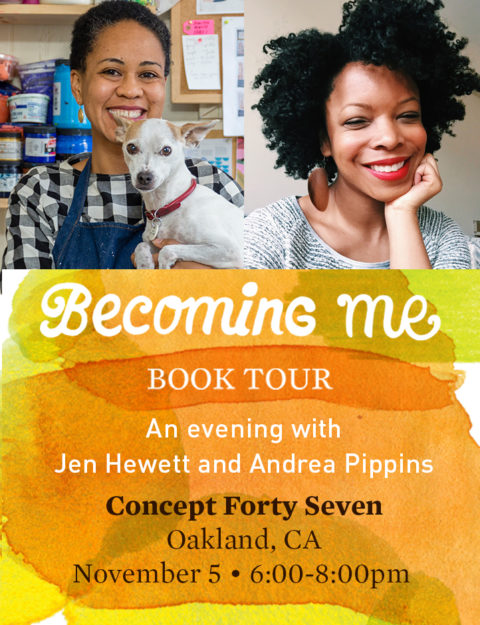 Andrea Pippins was one of the first people I started following on Twitter, and hers was one of the blogs I read regularly (when I still read blogs regularly), but I didn't get to meet her in person until I was in Stockholm, where she now lives, this past summer. Sometimes the internet is an amazing place.
Andrea has created two books in the past year (!). Her most recent book, Becoming Me, is just out, and I'm super excited that I'll have the opportunity to speak with her about it, and about developing your creativity, when she's in the Bay Area next week.
And the best part? You're invited! Please join us on November 5, from 6-8 pm, at Concept Forty-Seven in Oakland. In the meantime, you can read interviews with Andrea on Lisa Congdon's blog, and on Design*Sponge.