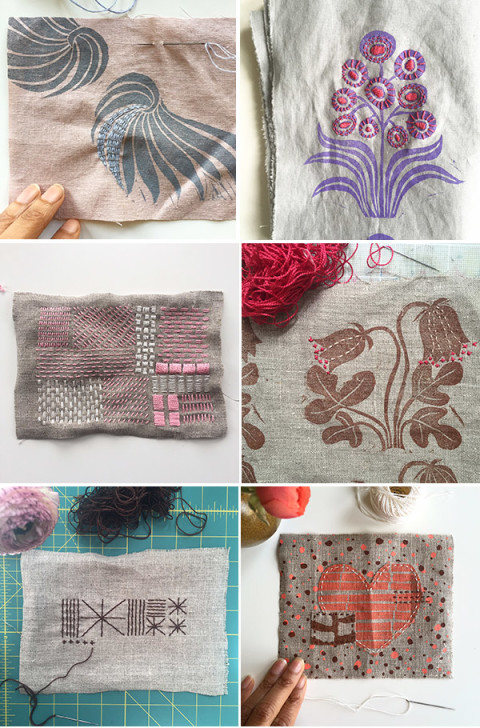 A little over a month ago, I started regularly stitching in the morning. It's become a regular practice for me; I find a piece of fabric – printed or plain – and do some freestyle embroidery on it. I let the fabric's print and my mood dictate the direction of my stitching.
This work isn't for a particular product or piece. I don't intend to sell these pieces. Rather, like a sketchbook, my warmup stitches are a way for me to ease into the creative part of my workday, after I've responded to email for my day job and my creative work. They're a  creative, meditative exercise that helps me shift gears and focus.
You can see more of these pieces on Instagram by searching for #warmupstitches.