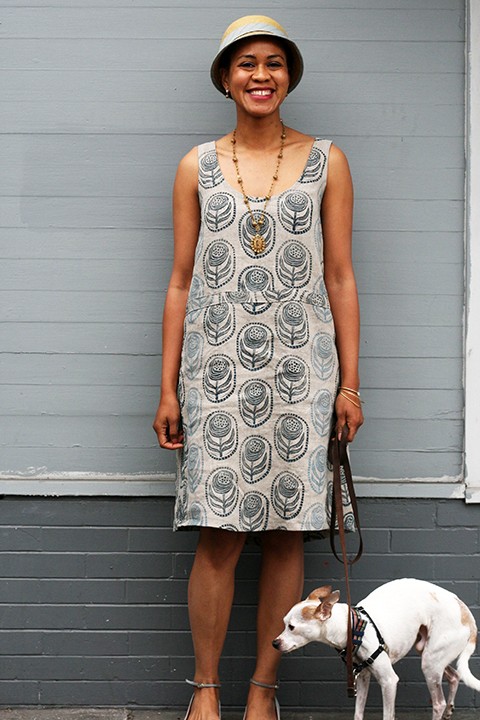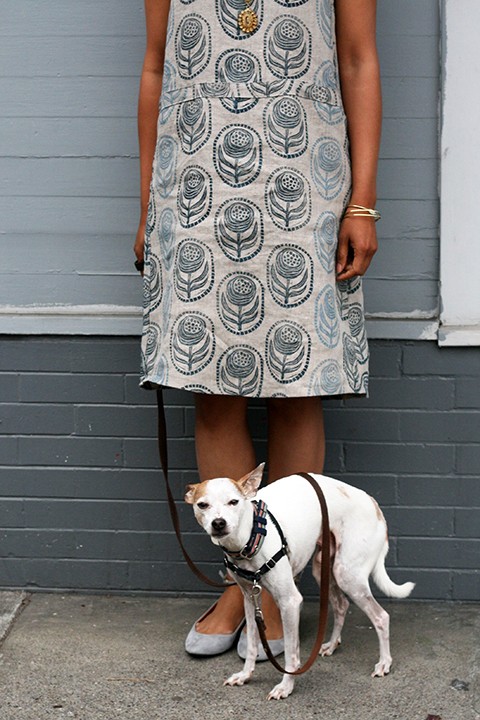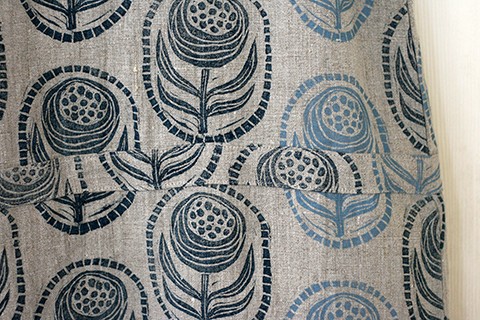 May
Two-color block print on linen
Garment pattern: Self-drafted (top based on Grainline Studio's Tiny Pocket Tee)
Fabric: 100% linen (brand unknown; from my wholesale linen supplier)
Ink: Blick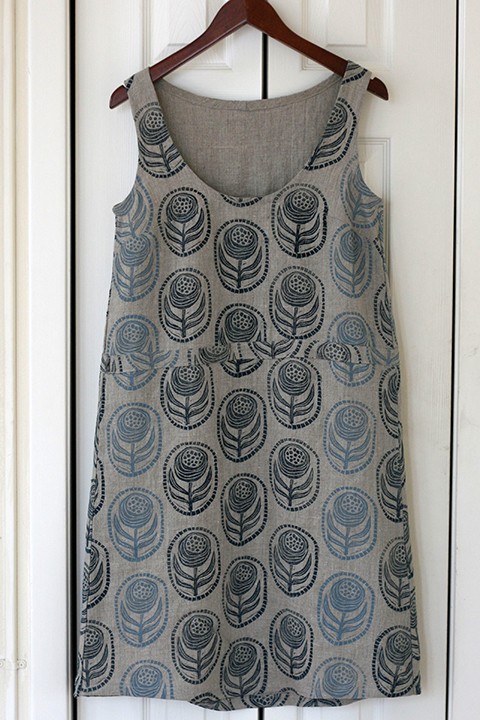 I'd originally planned to make this dress with more of a blouson top (and had drafted the pattern and created a muslin to reflect that). But when I tried the dress on to figure out how much elastic to put in the waistband, I liked the dress exactly as it was. There's something very flapper-esque about the cut of this pattern, though the print keeps it from feeling too retro.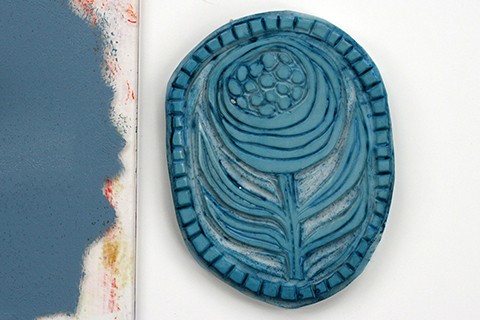 I didn't think I'd make a dress so soon into this project, because I didn't know how I'd print all that fabric in my tiny studio. Printing  fabric for blouses and skirts is easier; I don't need to print continuous yardage since the length of each garment isn't that long.
This is my favorite garment – and my favorite print – so far. I can see myself wearing it a lot.
Now I just need an invitation to a Roaring Twenties party. Or, at the very least, to a wedding.