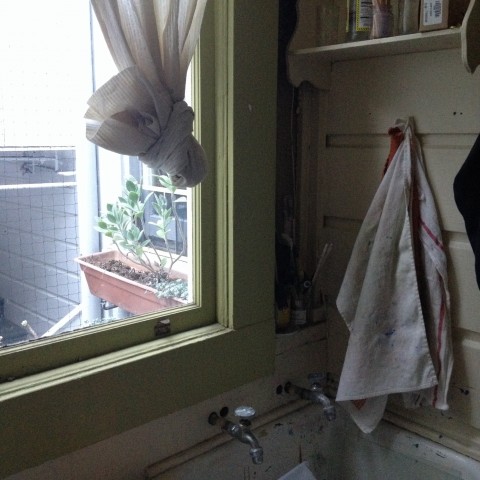 2013 surprised me. The surprises were diverse – I happily ditched a move I'd been planning for over six months, I had one problem after another with my Kickstarter bags, my consulting hours decreased and my art income increased – but it wasn't until November, when I was at West Coast Craft, that the enormity of what was happening hit me.
My work was selling really, really well. It was selling faster than I could produce it.
So, from October until right before Christmas, I printed, sewed, packaged and shipped like never before. I wasn't prepared. I ran out of shipping supplies, linen, leather, thread. I hadn't expected sales to be that good and I'd waited until October to finalize my new line, so I didn't get sewing help (if you ordered a bag from my Winter 2013 collection, there's a 100% chance that I sewed it).
I am so grateful. Even in the moments when I almost sent a snarky reply to an innocent Etsy convo, or mocked (in my mind) someone who talked about her gratitude therapy, I was grateful. I don't take this for granted.
But I am creatively dry right now. Three months of nonstop production and shipping left no time to do anything else. This year, I am carving out more time to create. And I'm starting a new, weekly project (which I'll announce on Monday). And I'm planning, so I won't spending October through December working late into the night on orders. Most of all, though, I want to keep up the momentum (my word for the year) that I started in 2013.
2014 is going to be a really good year. I can feel it already.