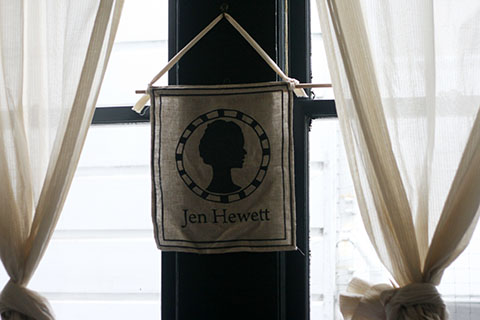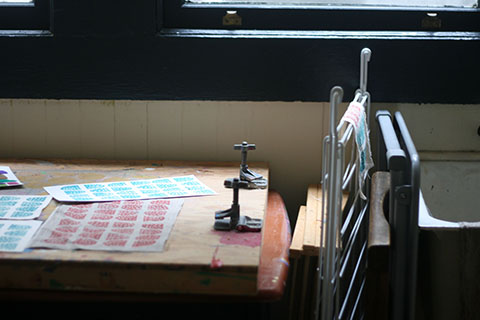 After I shipped out the last orders of 2013, I packed up everything in the print studio I'd set up in my tiny dining nook and moved it 20 feet to a new location on my back porch. I'd outgrown my kitchen studio, which I'd set up not too long after I'd learned to print. It was a studio of convenience, thrown together, a bit messy and always cramped.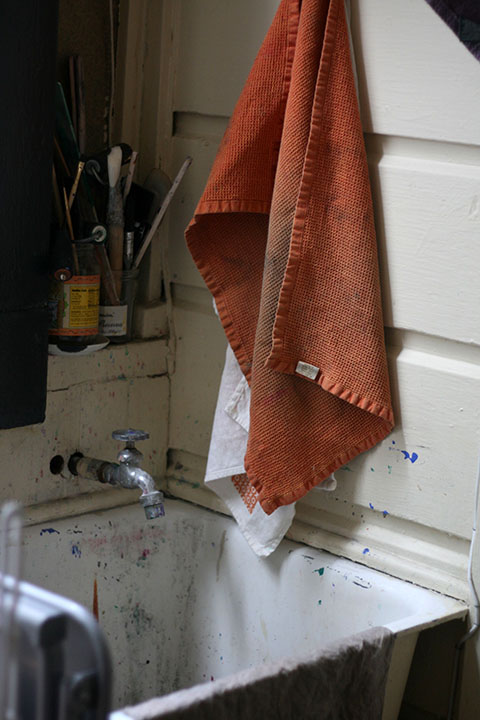 My new studio isn't any larger, really; at 52 square feet, I lost two square feet, but I gained a wall of windows and a large sink. And I was able to set up a far more functional workspace, with a pegboard wall and lots of shelves, and enough wall space to tape up bits of inspiration.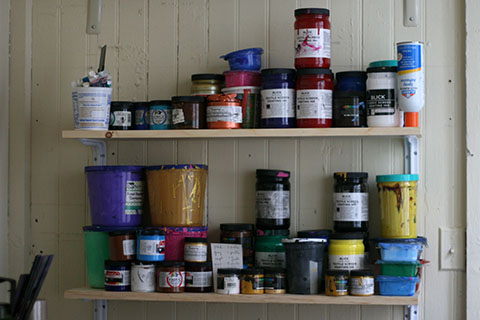 My new studio does have history. It was my first office when I started my stationery business. As part of the move, I discovered boxes of financial records from that old business, as well as from the 10 years since. Going through those records forced me to finally make peace with the mistakes I'd made while running that business.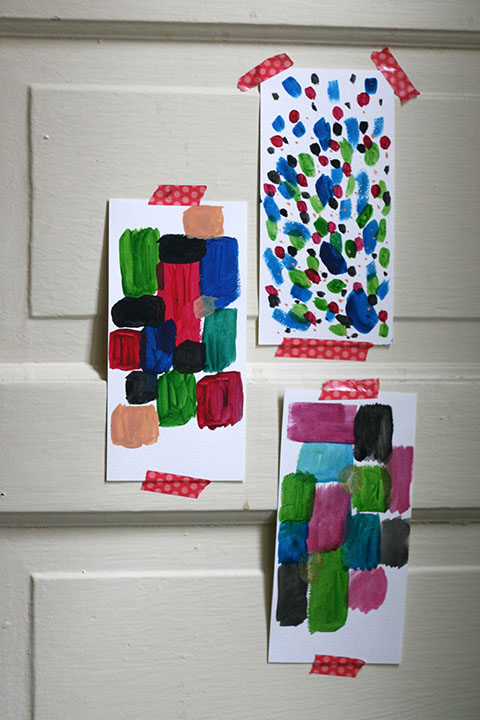 So I spent the better part of New Year's Day going through those records, shredding documents, and generally revisiting those years. Have you ever read your teenage diary and cringed? Looking at those old documents meant spending a whole day cringing at my 20-something self, and reliving all the bad decisions I'd made.
At a certain point, though, I decided to have compassion for 20-something me. I relived past shame for that day, then shredded its records. I released it. I moved on to setting up a studio that reflects where I am now, how much I've grown, how much I've learned. The acts of painting my window frames and hanging my shelves were an exercise in absolution.
This new studio is exactly what I need at the moment. I hope that one day I'll need to move into a larger space, but these days, I'm trying to live in the now.