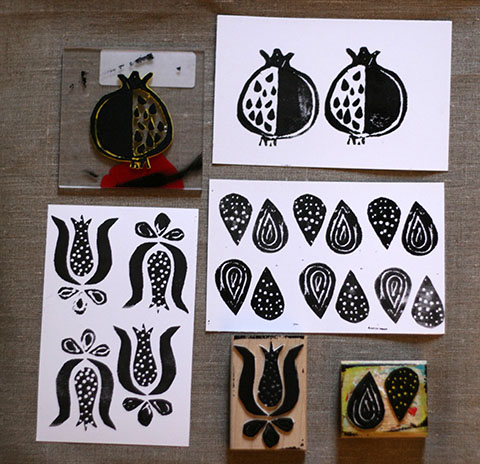 Yes, two blog posts in one day! I just wanted to remind everyone that I'm teaching a Simple Printmaking workshop at Makeshift this Thursday, November 7th. There's still space available in the class. Because of my show and shipping schedule for the holidays, I probably won't be able to offer this class again until next year.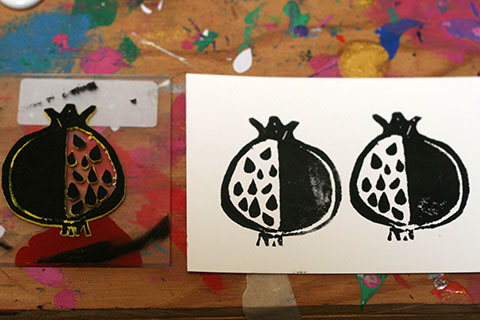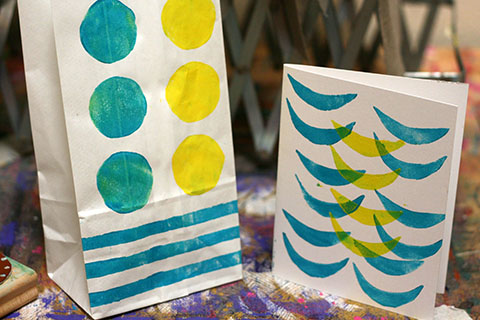 Here are a few examples of what we'll work on during the class. We will have a lot of fun, and you'll leave the class with tags and cards and wrapping paper (and the skills to make more at home).
You can sign up for the class here. Hope to see you Thursday!