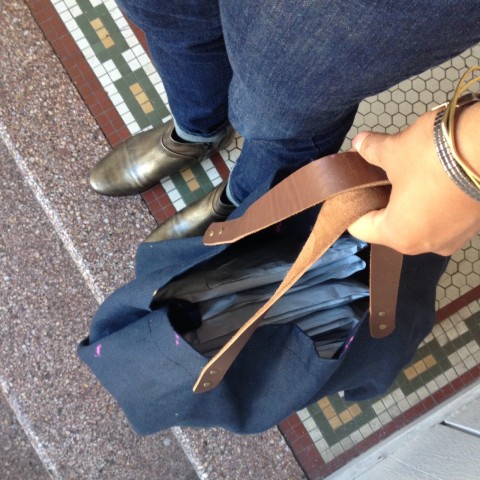 Last week, I filled a large bag with packages, and walked to the post office to ship out a record number of orders. I hadn't expected my Winter 2013 collection to be so popular (and thank you to my friend Lisa for highlighting them on her blog), and I hadn't printed enough fabric or sewn enough bags to get my orders out quickly. I know – it's a good problem to have.
I'm *almost* caught up on orders. If you're waiting for your order, it will ship tomorrow. And then I'll start prepping for my last show this year, West Coast Craft, which will take place November 16-17th in San Francisco. The show looks like it will be a bit more upscale, and probably less crowded, than Renegade. Stop by if you're in the Bay Area! I'll have my full Winter 2013 collection, some of my summer bags on sale, and my yet-to-be-printed 2014 wall calendar.
Finally, thank you all for your support this month! This wouldn't happen without you.