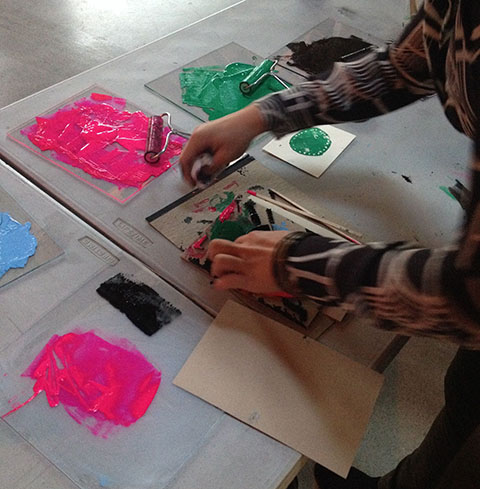 If you follow me on Instagram, you may know that I recently taught a simple printmaking workshop at an SFMOMA member event. The attendees and I had so much fun that I've decided to teach a workshop at Makeshift Society.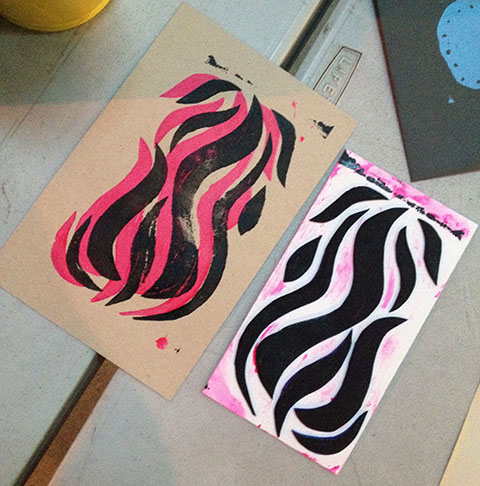 A student's work
In the class, I'll show you some simple printmaking techniques so you can make your own gift tags, cards and wrapping paper. Using foam pieces and cardboard and various found materials – but no special tools – we'll make non-rubber stamps, explore repeat patterns, and work on two-color prints. No previous printmaking experience is required.
The class will be on November 7th at Makeshift Society. You can sign up here. Hope to see you there!