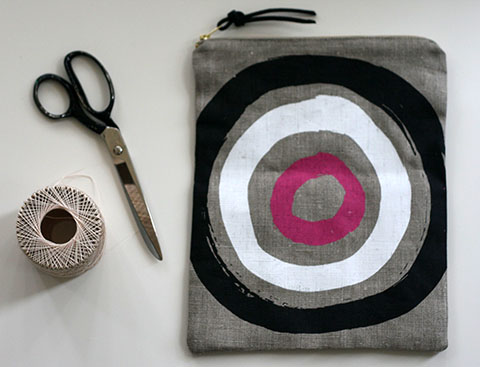 I don't think I've printed with black much, and I've only printed with white once. It's time to shake things up though, isn't it? Okay, fine, I threw in some of the pink I always use; I can't leap without a bit of a safety net!
As I printed, I realized I'd gotten stuck in a color rut. I'd gotten so used to working with gray and brown that using black and white looked strange to me at first. This morning, though, these bags started to look "right" to me. It's good to be jolted, stunned every once in a while.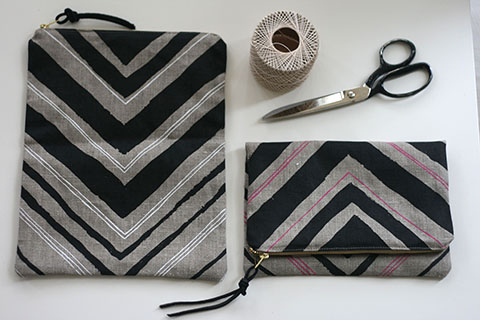 Alas, I only printed a small quantity of these, so they won't be in my shop for a while. If you happen to be in the Bay Area and you'd like to purchase one (or make my day and buy all three), I'll be in Booth 206 at Renegade this weekend.
And who knows? Perhaps I'll get wild and start using yellow soon.