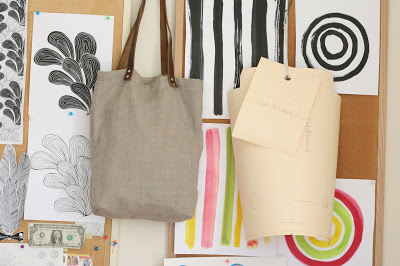 Recently, I've received a couple of inquiries from people in their twenties asking for advice on becoming a working artist. Each inquiry seems to imply that there's a secret to success that those of us who are trying to make it as working artists know (but are hiding from everyone else).
To quote one of my favorite characters from one of my favorite movies, "As if."
There is no secret. There's no magic combination that will lead you to success. And, in all honesty, I do not make a living off my art (yet). I work part time as a consultant in a field totally unrelated to my creative work (and make a very nice living because of it). I'm in the process of reducing my consulting commitments to work on my art, but it has taken me three years to get here.
So, here's my advice to would-be artists:

Get a job that pays your bills (it's much easier to create when you're not hungry). Spend the bulk of your spare time working on your craft. If you want to be a printmaker, do that. Start with work on paper, because that requires the least amount of up-front capital, and because art prints have a wider appeal to the market you're probably trying to target than t-shirts will (plus, you can sell a print or a t-shirt for $25, but the print is cheaper to produce). Create projects for yourself to improve your skills (do multi-color prints, experiment with layers and texture, etc.). Create a small collection – 3-4 prints is fine – and pitch them to a couple of design blogs. Use social media. If you're not yet on Instagram, join and take photos of your process and your work. Blog. The fact is, you are going to have to hustle and get your work out there. Never assume that anyone is going to come to you just because you've created something.

If there are craft and design groups in your area that you can join, join them. Sell your work in a local art or craft fair.  You'll meet buyers and other artists there. Get inexpensive business cards made and talk to people who are trying to get started, too. Talk to people who are more established. One of the best things I did for my creative career was to join a group of women who were in the same boat. Network in person. Very few people will respond to initial email inquiries unless you've met them briefly, or have had some interaction with them via social media.
Always thank the people who help you.If someone responds to your emails or meets with you in person, thank that person with a written note or email. You'd be surprised how many people don't bother to send a quick "thank you." It's rude not to, and you've pretty much ensured that that person won't help you again.

So, my four suggestions are to: create and practice a lot, get your work out there, network, and be gracious. And yes, this takes a lot of time. It's not magic, it's not rocket science, but it certainly is work. If you can manage to make it happen, it's some of the best work you'll ever do.
Other artists – do you have anything to add?