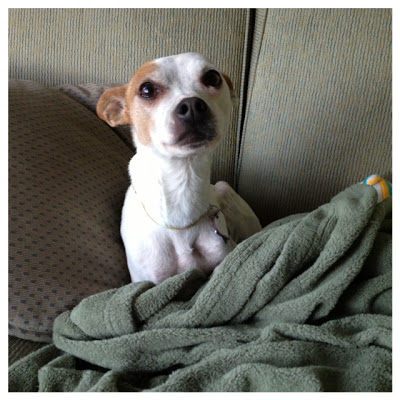 This is Gus. He came to live with me on January 3rd, two weeks after Jake passed away. I hadn't planned to adopt another dog so soon after Jake, but then I saw Gus' photo on a rescue site and I knew I had to meet him.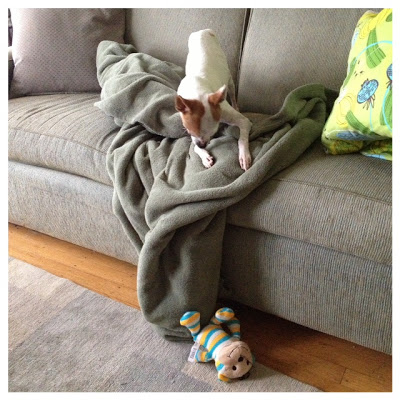 Gus is a 1.5-year-old Jack Russell-Italian Greyhound mix. He is underweight (for now; he lived in two foster homes before I adopted him).
Dogs have personalities, and Gus' personality is so different from Jake's. I still miss Jake tremendously. While Gus will never replace Jake, he has helped ease my grief. I am a dog person; there is enough love in my heart for all the dogs who have come into – or will come into – my life.