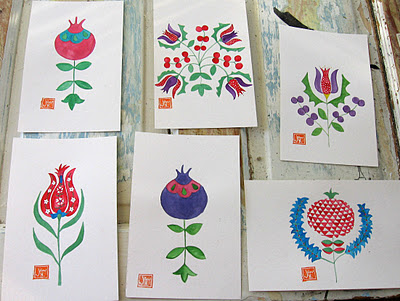 One of the benefits of taking an extended vacation was that I could spread my sightseeing out over days, giving me ample time to just sit and paint. Every day, I'd go out and visit museums or markets or walk along the coast, and every afternoon, I'd return to my apartment and paint. It became a ritual.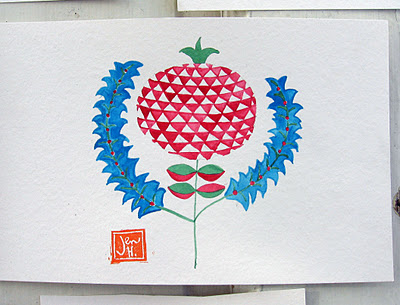 Actually, it was a mandatory ritual as I owed my trip sponsors a bunch of paintings.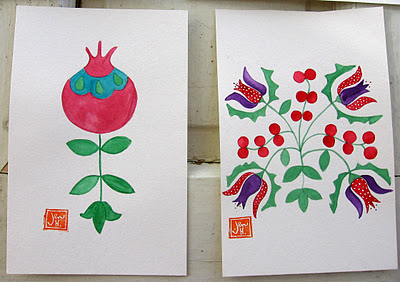 I was supposed to mail these paintings from Istanbul but a few things got in the way. First, my Turkish friends warned me about the unreliability of Turkish mail. Then I couldn't find the mailing envelopes I needed in Istanbul. And, oh yeah, I didn't finish all the paintings. I finished all the sketches, but churning out one painting per day was more than I could manage. Lesson learned.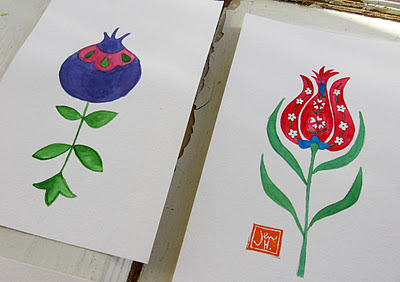 Here are a few of the paintings. I'm really happy with how they turned out; I'll be sad to let them go. A few of the images will be tweaked and eventually printed onto wood. A couple others will be reduced to one-color prints and screened onto fabric. And I'm pretty sure one of them will be the basis of my 2012 calendar.