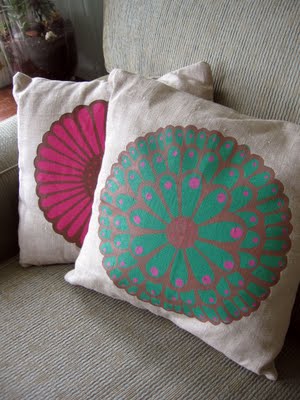 My green peacocky pillows look awfully pretty. They were not easy to print, but the effort has totally been worth it. Everyone "oohed" over them off at my Monday morning art group today, so I think I'm on to something.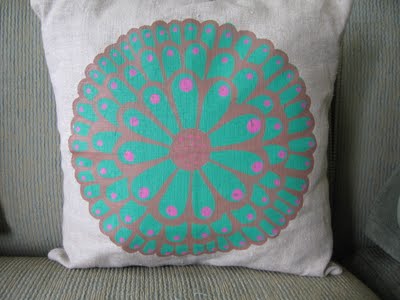 The work I've been doing lately is work I've wanted to do for a long time – pillows, larger prints, prints on wood. And, as my art group will ladies tell you, I've been talking about making a "chop," a custom stamp that I can apply to all of my prints, for at least three months. This weekend, too tired from a long bike ride to do much printing, I finally carved my chop.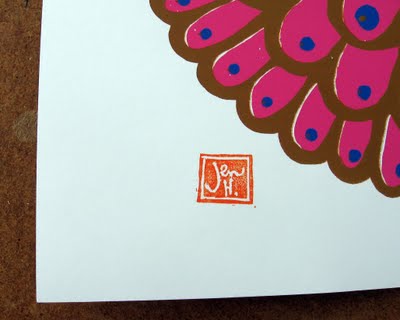 I feel that everything is coming together. This year has been a series of learning and growing experiences, and I like the direction my art is going in. I get nervous before big shows – Will people like my work? Will they buy anything? – and that anxiety is starting to settle in now. I know that I feel this way because I like my work so much; I want everyone else to like it too.
If no one buys, though, I'll at least have a house filled with my own pillows and bags and prints. I can certainly think of worse fates!
(But I do hope people buy…)