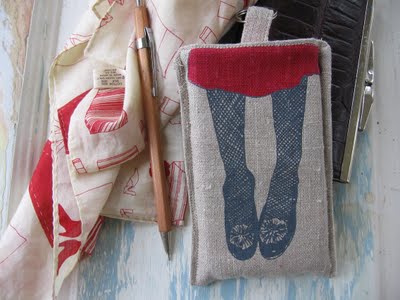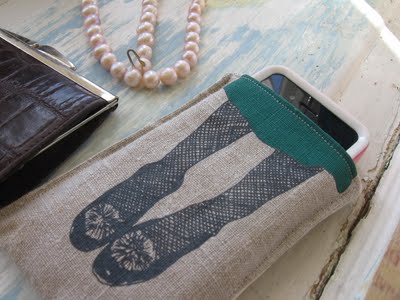 After a whirlwind Easter trip to visit my parents in LA, I sewed up a few of these iPhone cases. I'm still tweaking them – it was a lot harder to center this design than I'd thought, and edge sewing neatly is beyond my current capabilities – but I'll definitely have these in stock for Renegade.
I'm also at the point where I'm ready to have someone do the sewing for me. I'm a printmaker, not a seamstress, and I don't want the development of future new products to be limited by my sewing abilities!
In the meantime, I'm toting my phone around in these cases, to see how well they wear.