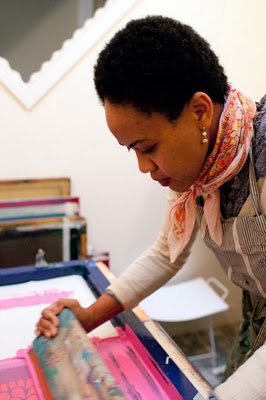 I spent last Friday in my studio with my friend Stef. Stef is a photographer, and offered to document my print process. I'm not sure she knew what she was getting herself into – my tiny studio is just 54 sq. ft. and had to contain Stef and me, all of my silkscreening supplies, my table, and Jake – all while I worked on a four-color print.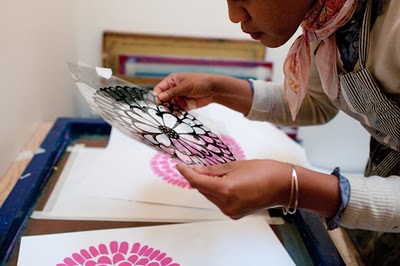 But we made it fun. Stef asked me questions as we went along and I was glad for the non-canine company. I love the results – both my prints and her photos. Plus, it's a great photo documentary of my printing process.
Here are a few photos from our day: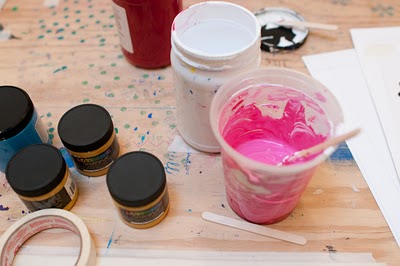 Mixing the ink. I don't usually like the colors straight out of the jar so I mix the colors myself.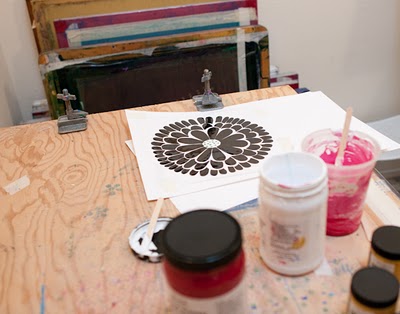 Creating a master layout with the first color transparency.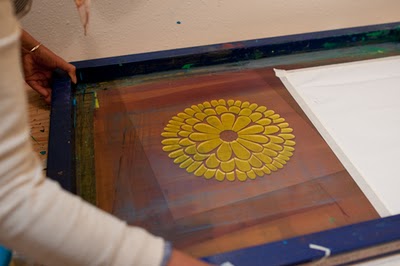 Aligning the screen with the transparency underneath.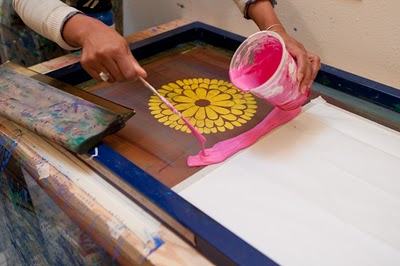 Ink on screen! Getting ready to print. The ink will only go through the white part of the screen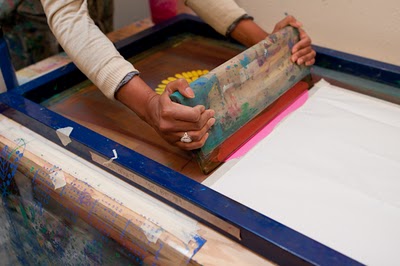 This is called "pulling a print."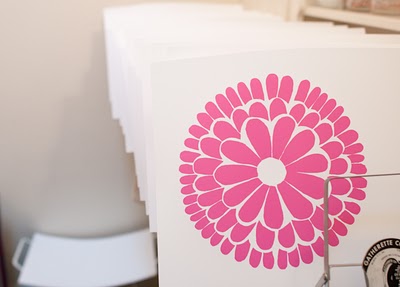 First color – done!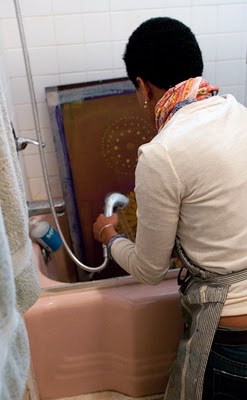 Yes, I wash my screens in my tub. I also wash my dog and myself here (though not at the same time).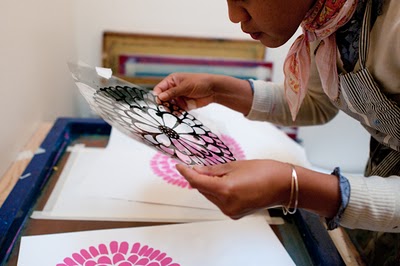 Using the transparency for the second color to figure out alignment/registration.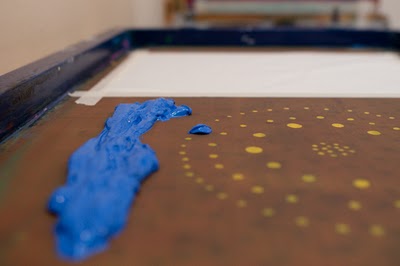 The second color will be blue!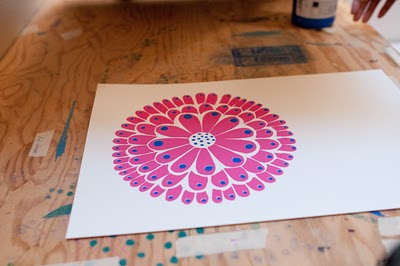 Ah. Two colors printed, two to go!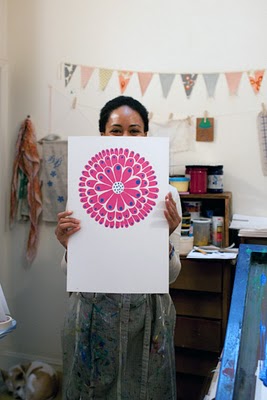 Me, dog, print. I still had two more colors to do, but we took a pizza break at this point.
You can see the finished print here.
Like my photos? Check out Stef's site and contact her to set up a photo session of your own!