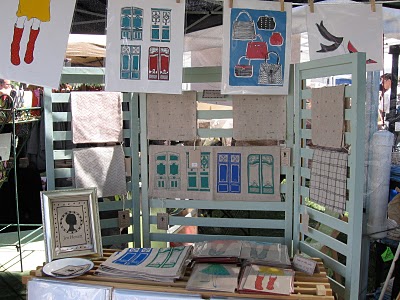 It was a gorgeous, sunny weekend in LA. The highs were in the low 80s, with a light breeze coming in off the ocean. And the best part of the weekend was getting to spend it outside, at Renegade LA, with my friend
Irena
.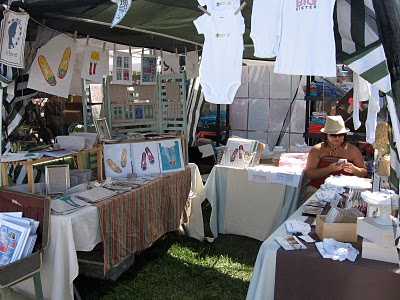 I'd like to say that the show was a smashing success for me. It was a good show with lots of traffic and lots of sales. But, unlike San Francisco shows, my sales mainly consisted of cards. Oh, and these
bags
(which I sold out of). I had a couple of big sales and a lot of little ones.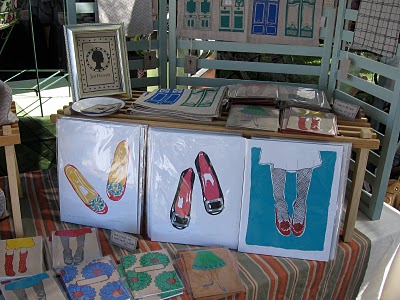 A lot of the veteran vendors did really well. I wish I'd sold as much as they did; I was, frankly, hoping to sell a lot more. It's hard when reality doesn't live up to my expectations, even when the reality was pretty darn good. But it's also a reminder that I need to be grateful for the small successes and stop comparing my achievements to others'.
Jake and I head back to San Francisco tomorrow morning. I'm excited about the Renegade SF show this weekend; I'm also excited about working on some new items.