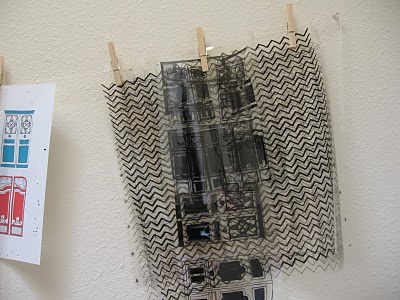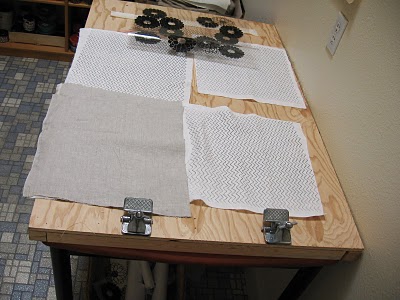 I set up my studio last weekend and it already looks well used. It's not pretty – messy work gets done here so it can't be too precious – but the room just has a good vibe. I am quite happy to work in my studio every night after I come home from my job.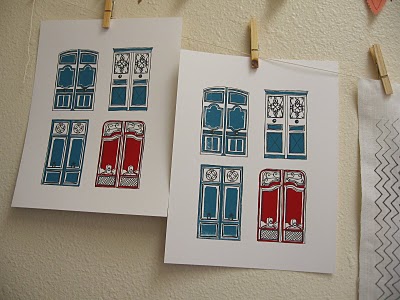 I'm working on a Doors of Paris print on paper…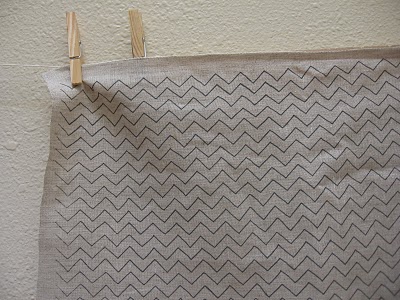 … and also a chevron print on linen.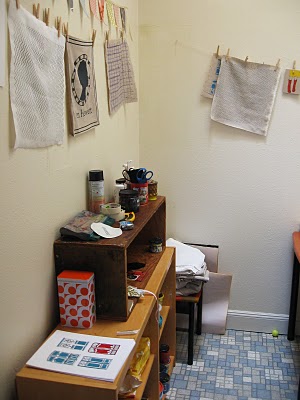 Jake has started to move his toys into my studio. He isn't so crazy about the huge fan I use to dry my screens, though.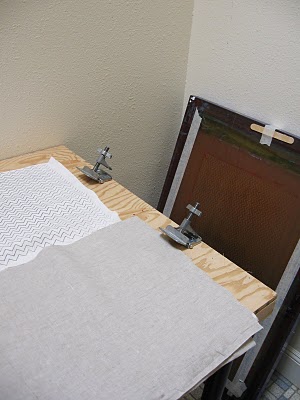 Clamps, linen, table, screen – really, what more do I need? And I still can't believe I waited so long to set this room up.
I'm off to the big studio today to burn a few more screens. I also need to order some 110 mesh count screens to make printing on linen a little easier.
And I've also been asked to contribute an illustration or a print to an anthology on small food production and processing. I'm really excited about this. Must get cracking on that little project, too…
Happy Saturday! Happy almost-spring!