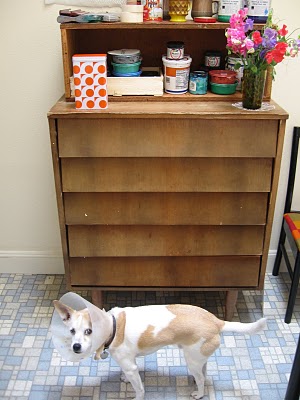 Jake and I went on an impromptu trip to Fort Funston yesterday. On the way back, I spotted this dresser on the street. Yes, my street finds luck continues.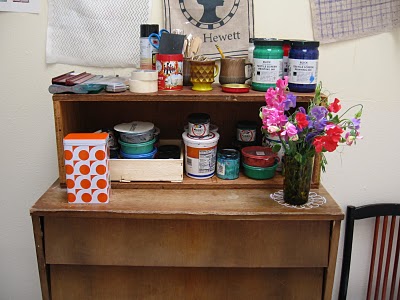 The dresser is a little beat up, but it's perfect for my studio. I'd been looking for some kind of inexpensive flat files to store prints. This is even better, not in the least because it was free. The wood flower box (turned on its side) was another street find from earlier this week. I think my studio is just about perfect now.

I brought all my screens home from the big studio. I'm running low on a few prints, so I'll start doing reprints this week. I'm also ready to buy a few more screens with a mesh count optimal for printing on linen.
Oh, and it's official – spring is (almost) here! Sweet peas are at the farmers' market, we get an extra hour of sunlight, and I've gone outside without a coat for two whole days in a row. I love seasonal transitions. There's just so much promise in them.