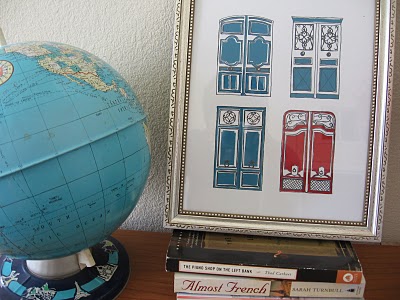 This is the first print I did in my new, home studio. I hadn't gotten around to posting it because I've been leaving home too early and coming back too late to catch the right light to photograph it.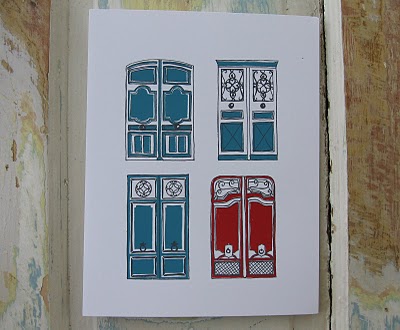 I'm also working on a couple of new designs for prints and my 2011 calendar. Yes, I'm starting the calendar early this year. The 2010 calendar was such a hit that I want to have them ready for store orders and even my summer shows – which are quickly approaching. Hello, spring… That means summer is right around the corner.
The Doors of Paris print is available in my etsy shop.