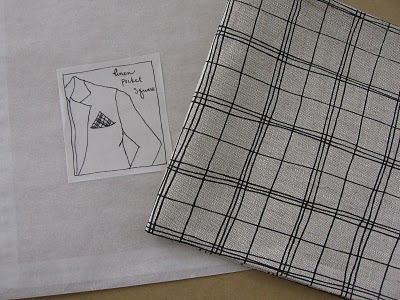 I was contacted by a groom-to-be on Friday. He needed a black plaid pocket square for his wedding in New York. Next Saturday. I imagined his fiancee saying "I asked you to do ONE thing and you waited until the very last minute?!"
But, lucky him, I had just received my brand new screen. It's a 110 mesh, which is optimal for printing on linen. And I thought it was fitting that the first project I printed with my new screen was for a wedding.
The order has been shipped, my screen has been christened, and I'm ready to print some more (though, really, when am I not ready to print?). I'm working on my 2011 calendar (already!) and a couple of new prints and some fabric. Sometimes it's really fun to be me.