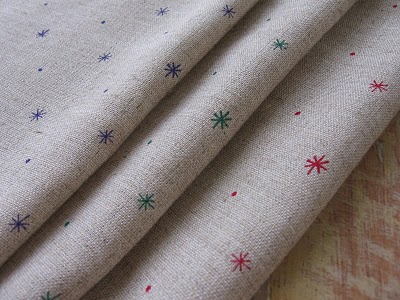 Here's another pocket square print – this time in a small asterisk and dots pattern. I wanted something that would match my other pocket square print, but that was not as visually dense.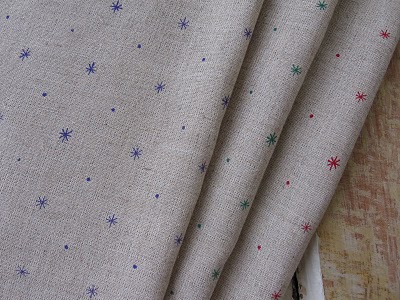 I'm loving this print, and will probably sew it into a bag or two – and maybe even into a quilt. Printing pocket squares has inspired me to print on larger pieces of linen – if there's enough interest, I may start selling fat quarters as well.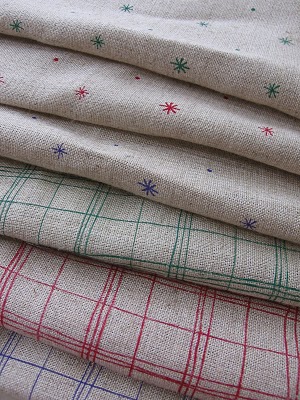 Pocket squares should be in my etsy shop this week.