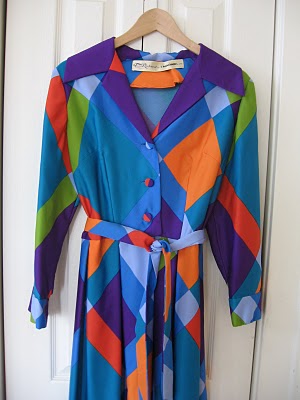 I really must get around to adding this dress to my vintage etsy shop soon. It's just too good. But it's been hanging in my studio for months now – I need to model it, I need to photograph it, I need to measure it – and, you know, I've been busy.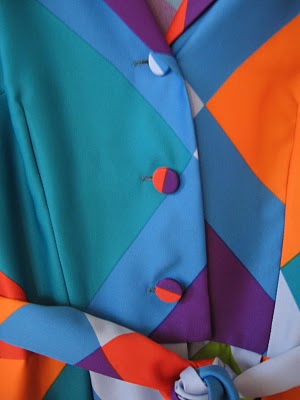 It does fit me pretty nicely, but maxi dresses just don't work with my style. I'd thought about shortening it and making it into a cute shirtwaist, but I don't have matching shoes.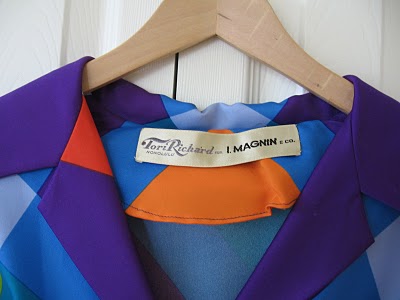 Maybe I should wait until late spring to post it. The label says it was designed by a Hawaiian designer – and what makes you think hot weather and crazy colors more than Hawaii?
Just add a pina colada and a hot surfer boy and you're ready for summer.