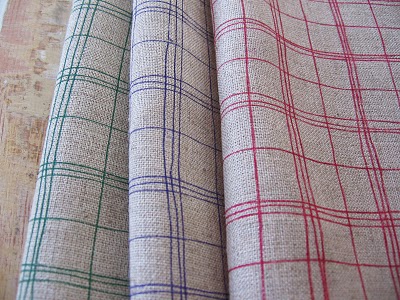 I finished all three colors of my first pocket squares print this week. I haven't actually sewn the pocket squares yet – the top thread tension on my sewing machine is off (yes, it's a new machine, but I think this problem is mine and not the machine's) – but I'll probably hand sew a couple of prototypes so I can do the product photo shoot.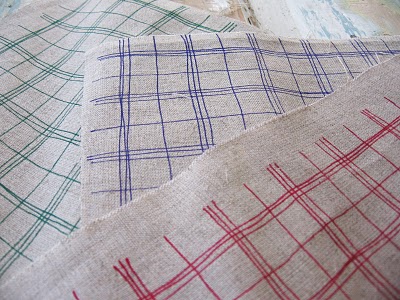 I wasn't sure if men still wore pocket squares, but obsessive perusing of The Sartorialist and this Mad Men print campaign made me realize that they do. Wouldn't these make a cute gift for a somewhat fashion-conscious guy? I think they'd look great with jeans and a blazer. If only I'd printed them sooner, in time for Valentine's Day…
Anyway, I'm so happy with how the print turned out that I think I'll print some extra linen for other projects – perhaps a couple of zippered bags and maybe a pillow or two.
Hope to have these in my etsy shop next week. Now I just need to find a model. Gentlemen?