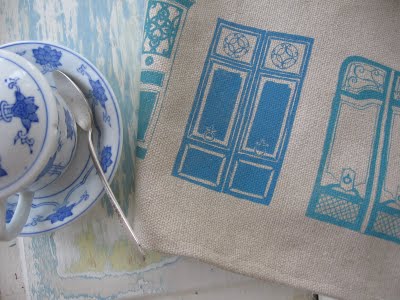 When I was in college, I spent six months studying in Paris. When my parents, who had never been to Europe until then, visited me, my mom exclaimed "This city looks like a movie!" Which it does. My dad, a photographer, spent his week in Paris photographing all the doors on my tiny street.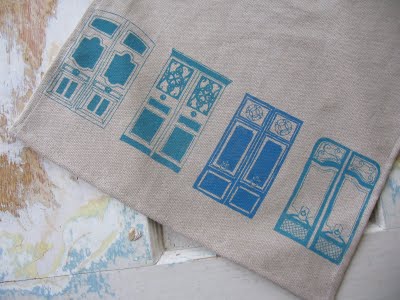 I'm sure that photos and drawings of Parisian doors are as much of a cliche now as illustrations of the Manhattan skyline are, but I still love looking at them. And so I decided to draw them and print them. The linen I used is a heavyweight, absorbent fabric that I bought from the garment district in LA. I only bought enough for five towels; if they sell well, I'll buy more yardage next week.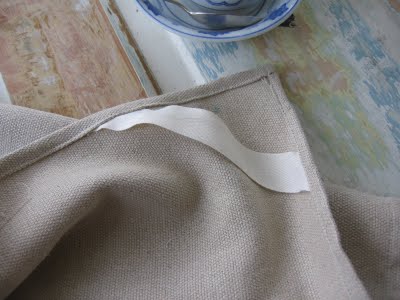 I also have a bunch of coordinating ornaments, that need to be sewn. First, however, I need to prep for a job interview (yay!) and pack up my little calendars for MoCFA.
Towels are available here.