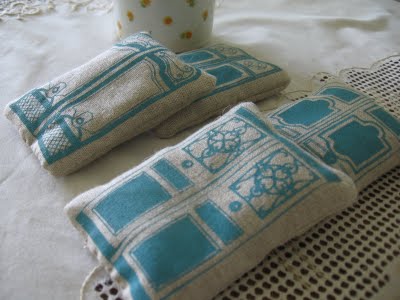 My mom kept walking in and out of my room this morning while I was sewing these lavender sachets. Finally, she said "I could really use some of these sachets for the linen closet." Which cracked me up – my mom is so rarely direct about what she wants. I told her that she could have all the sachets she wanted, but she only took two.
Then she came back a few minutes later and asked me to hem some towels for her. The towels are actually one bath towel, cut into smaller pieces. She explained that she doesn't need another big towel in that print, and would prefer to have a few washcloths and face towels instead. Mom grew up relatively middle class in post-war Philippines, but some remnants of her third-world (since "developing country" is a relatively recent term) frugality occasionally pop out and surprise us. And that's why I'm hemming pieces of a ten dollar towel the day after Thanksgiving.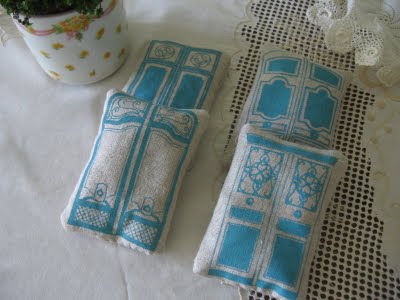 I'll add these lavender sachets to my etsy shop soon. In LA and bereft of my usual props, I'm having a hard time styling these photos. Besides, I don't want to go through my parents' linen closets and remove Mom's carefully-placed sachets.