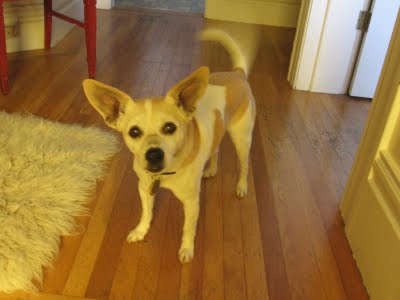 I had a sudden spike in blog traffic this week, mainly due to my Bat Mobile Pattern. So, welcome, new friends!
Don't know where to start? Here are links to a few posts that you may be interested in:
Crafts
Hand-Stitched Notebooks
Bird Mobile
Bird Quilt
Reversible Placemats
Apron for Mom
Handkerchiefs

Recipes
Perfect Scones
Strawberry-Balsamic Ice Cream
Zucchini Relish
Oatmeal-Coconut Date Cookies
Buttermilk Pie
Strawberry Rhubarb Preserves

Jake and I do hope you'll continue to visit us regularly! We promise to do our best to keep you entertained.