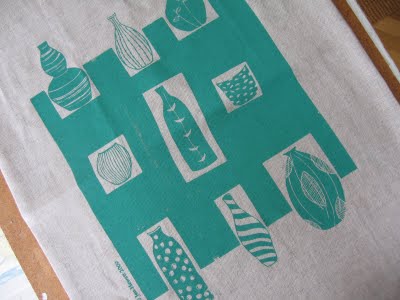 Finally – a tea towel I'm not embarrassed to show you (or sell you, for that matter)! I printed a couple of these, then realized that there was a problem with the screen, so had to re-shoot the image. But don't you worry – I'll print more (and in at least one other color way) tonight. They should be up in my shop tomorrow, along with matching notebooks and, if I'm really productive, a small print on paper.
As so often happens, I'd been struggling with another design when this one just came to me while I was drawing. I was able to pound out the illustrations, layout, and transparencies in just a few hours. Well, a week and a few hours, if you count how much time I spent on the other design. Because, you know, struggle usually leads to a solution that is so far from what you'd ever pictured in your mind.
Here's what two hours' worth of vase sketching looks like.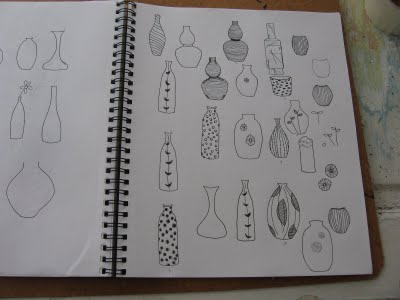 And a closeup of the final product: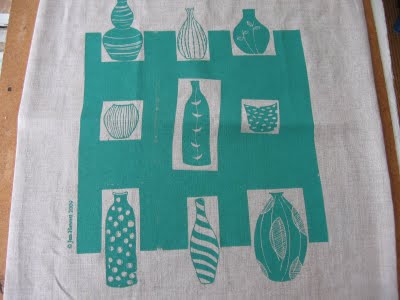 I might do a tea towel with purses on it using some of my illustrations from this. And, perhaps, a dog print if I can keep it from looking too twee (twee tea towels!).
More to come tomorrow…