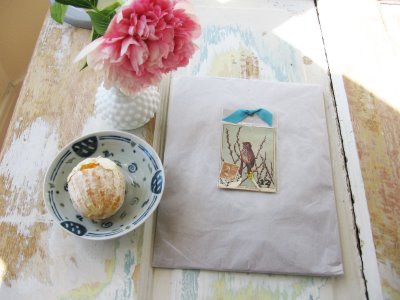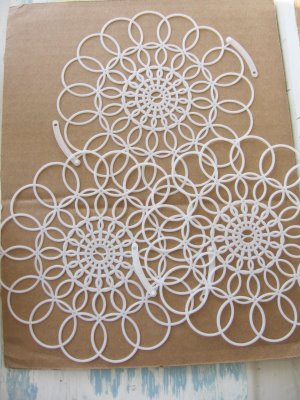 Doilies have been appearing in my life like crazy these past few weeks. It all started with a few doily books, then a collection of vintage doilies purchased at a neighbor's yard sale. And now, I have three vintage plastic doilies made by Tupperware. I bought these for myself – they're the inspiration for a print I'll be applying to notebooks and tea towels.
Even more exciting than the doilies, though, was the gorgeous way they were packaged. Elise from birdnestsandpaper took so much care to wrap my little, inexpensive order. Now I'm a wee bit embarrassed about the shoddy way I've been packaging my orders. From this moment on, I shall package like a pro.
Doily notebooks and tea towels may make an appearance next week. Maybe.