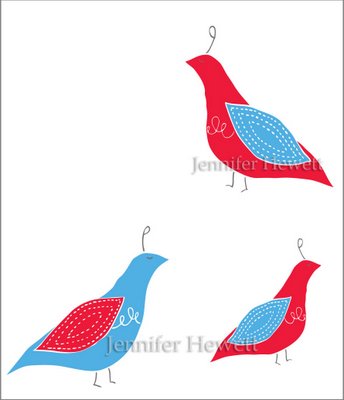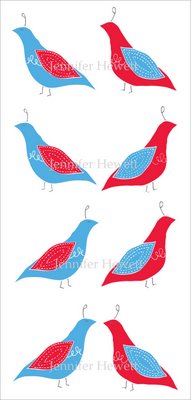 I've been talking around my business for – what – three weeks now? I wasn't trying to be mysterious; I just wanted to make sure I'd have something to show you before I did the big reveal.
The big plan? I'm starting a little studio that will design and print and sell silkscreened art prints. Yours truly is the artist.
The birds (yes, birds) above will be my first print. It's pretty large – 12×24 or something like that. I'm going to print the first batch this week and will upload them to my etsy shop sometime next week. Also returning will be my fishnet print and my galoshes print.
I'll also include some sewn items, but the fashion stationery posted in my shop now will either move to another shop or be removed from etsy-land altogether.
Illustration and screenprinting aren't anything all that new for me, so this venture just feels right. The venture combines my love of illustration and printing with my slight mania for home decor.
So, stay tuned! New prints are coming soon.