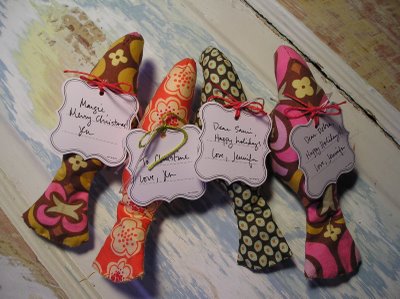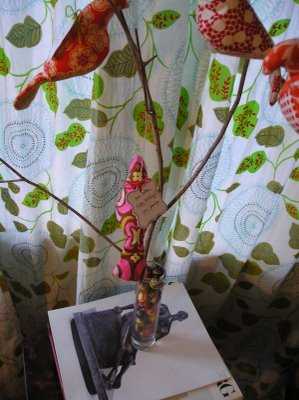 I had grand plans for my holiday card/gift this year, but my impending unemployment made me think twice about spending too much money (I know, I'm not stimulating the economy; however, I have provided Peapod Fabrics with a steady stream of income of late). Instead, I decided to adapt these birds and make them into ornaments.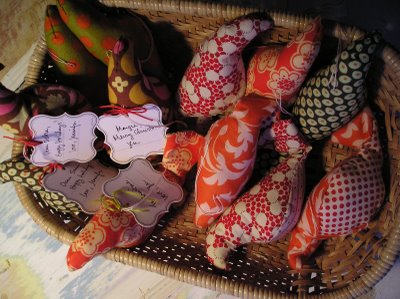 The rules: I had to use fabric, ribbon and gift tags I already owned in making the birds. Shipping packaging had to be minimal. Any filler had to be recycled.
I haven't bought boxes yet, but I have a pile of crinkled tissue paper that will be just perfect as filler (after I put it through the industrial-strength shredder at work).
The pattern is from the incredible Spool Sewing blog.