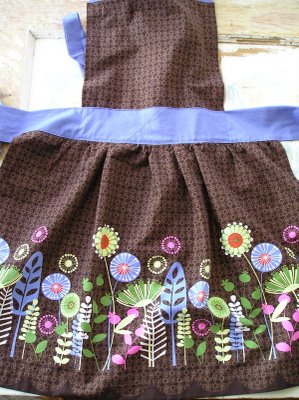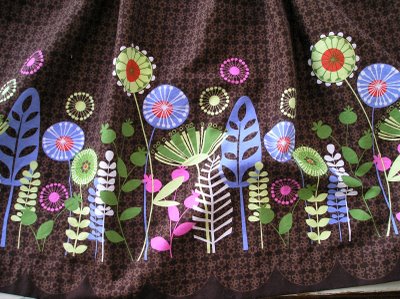 I really couldn't resist this brown fabric. When I saw it, a little voice popped into my head and said "apronnnn… apronnnn…" so I just had to buy a yard of it. One yard of this fabric and half a yard of the periwinkle Kona cotton are enough to make two of these aprons!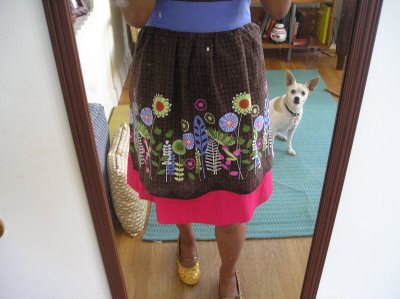 Now, if only Jake could take photos.
The fit and proportion of this apron are the best of the ones I've made so far – so I'm keeping this one for myself. But this fabric is so good that I'll have to make another one to give as a gift. Or sell.