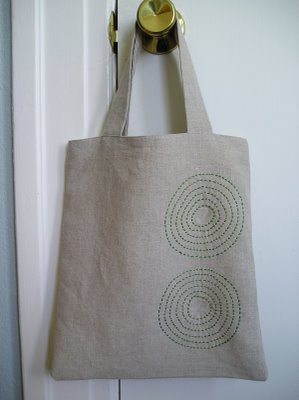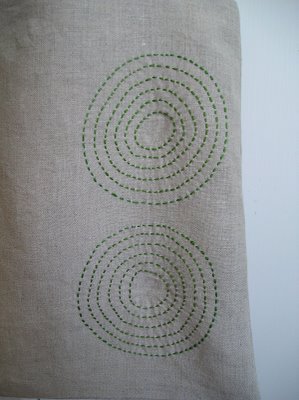 When I started this project, I wasn't exactly sure what it was going to be. Too tired on Saturday night to go out, I cut a piece of linen and started to stitch. I liked the way it looked. So, when I realized I had enough to make a bag, I cut another piece of linen for the back and used what was left to make the handles. I literally have no more linen now – a real accomplishment for me.
I used only the fabric I already had to make this bag – another accomplishment! The bag is lined with a heavy muslin.
This will be a birthday present for a friend… I'll head over to Peapod this weekend to buy enough linen to make a bag for myself.