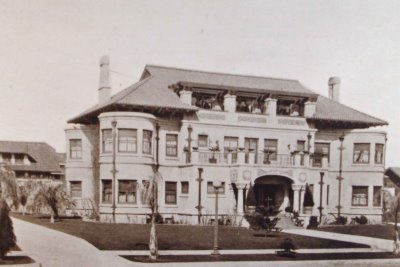 My dad is the archivist for my parents' neighborhood association. One of his neighbors brought him a photo (above) of what the neighborhood eyesore looked like 100 years ago. Beautiful, isn't it?
Well, here's what it looks like now: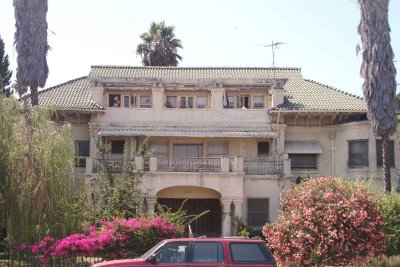 photo courtesy of Rob Hewett
My dad says that when he was a kid, many of the central LA neighborhoods which are now densely populated with apartment buildings were once full of large, beautiful mansions. But, my dad asks, how many people really needed eight-bedroom houses once family sizes shrank? Most of these mansions were sold in the 60s and 70s and were torn down to make way for huge apartment complexes.
Because of a strong neighborhood association which battled for strict zoning laws, my parents' neighborhood is still full of large, well-kept houses. A few, like the one pictured above, need some TLC.
But this made me wonder – what will happen too all those exurban planned communities where foreclosures are rampant? Because they're not in a central, city location, the lots probably won't be turned into apartment complexes. And the houses themselves probably were not crafted as well as many of the turn-of-the last century homes that have lasted for over a hundred years.
Maybe we'll see this exurban land revert back to farmland and more people moving to central, city locations…