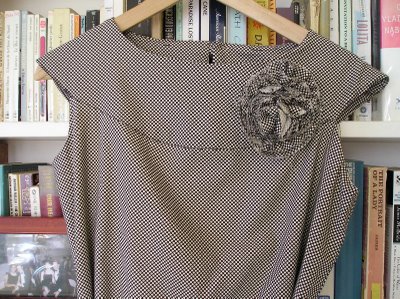 Finally – a photo of The Dress. Now that I have a week's distance from it, it looks less like a home ec project. And the weather is warm enough that I can even wear it.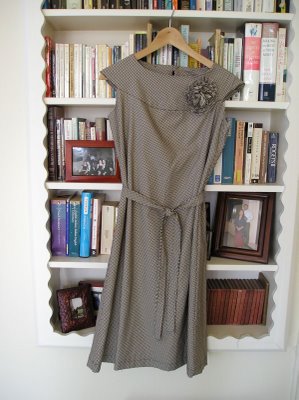 It really is warm outside. I spent the afternoon having drinks with friends, brainstorming book ideas and generally catching up. But now it's time for Jake and me to go for a nice, long walk…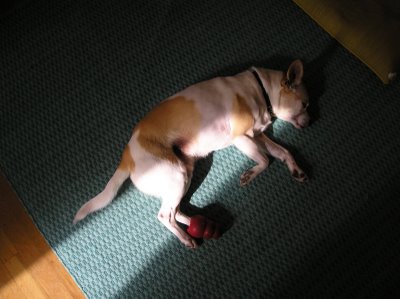 … that is, if I can get him to get up from this (I don't know how his Kong ended up on his paw).