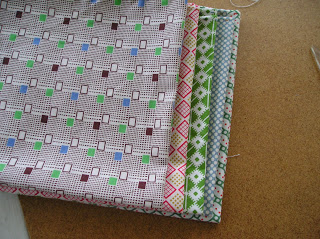 My brother may be the only man under the age of 50 to use handkerchiefs. Since his birthday is next month, I thought I'd finally learn how to hand sew rolled edges and make him a few handmade handkerchiefs.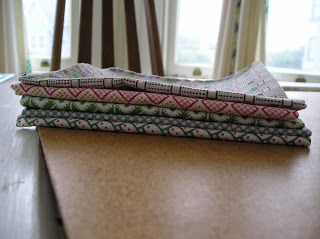 I picked out a few, non-girly prints at Peapod , cut fabric down to 12.5-inch squares using my rotary cutter, and used contrasting thread for the hem. Hemming rolled edges is way more time consuming than I'd predicted – I think I spent around an hour on each hankie.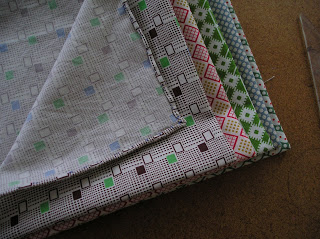 I think he'll like these. This gift will hopefully be a surprise since my brother doesn't normally read my blog (and if he is reading this – hi, Tin!).
A how-to can be found here.