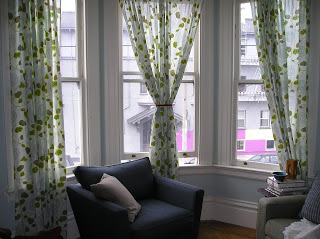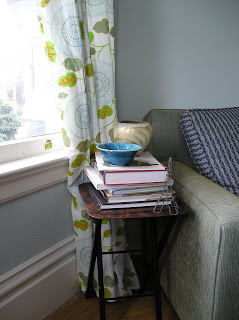 I finally have new living room curtains.
Actually, the curtains are the last of a list of "finallys." This week, the hole in my ceiling was finally fixed, which spurred me to finally buy my new curtains. But I decided against the curtains I'd originally wanted (too much blue) and instead purchased some bedspreads from Urban Outfitters. With the money I saved, I finally got my sewing machine fixed.
And with a repaired sewing machine, I could hem the bedspreads to make them curtain-ready.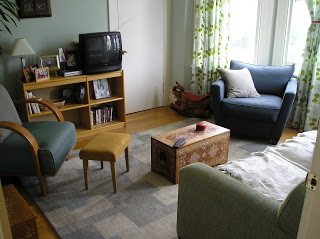 And the new curtains motivated me to rearrange the living room furniture.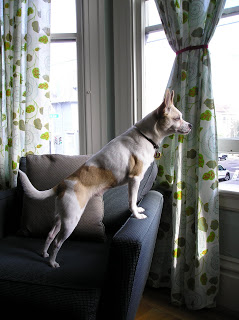 Jake, of course, is oblivious to any improvements. He's just glad that he can watch the street action again.