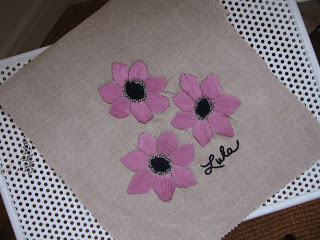 I've become something of an embroidery addict. It's cheap, it's fairly easy, and it's really relaxing.
Anyway, my lovely friend Basak just had a beautiful baby girl named Lula. Lula gets to be the recipient (victim?) of my second-ever embroidery project.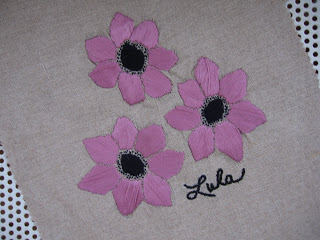 Yes, it's also a spinsterish hobby, but whatever. At least I'm not knitting sweaters for my dog. And when the network went down at my office, I amused myself by embroidering while everyone else suffered from the internet's absence.