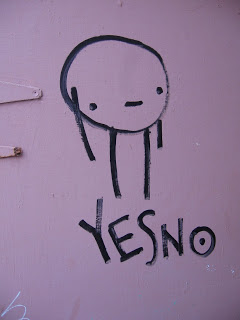 This little character – whom I've nicknamed the "YesNo Guy" – has been popping up all over the neighborhood – and quickly being painted over. He's adorning a PG&E meter lock box here…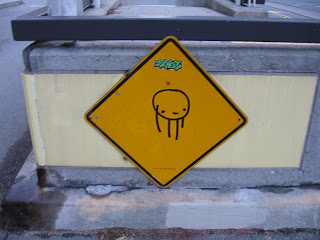 … and hanging out on the back of an N Judah wheelchair ramp here.
My favorite sighting of him was on the back of a backhoe at a construction site, but I haven't been able to find that backhoe since.
I think I may have to incorporate him into my next embroidery project.