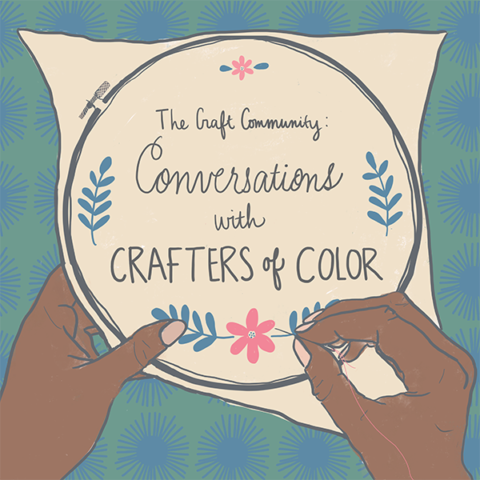 I'm excited to announce that I'm working on my second book, which will be published by Roost Books in 2020. It's provisionally called "The Craft Community: Conversations with Crafters of Color," and will highlight women of color who actively engage in fiber arts and crafts. The book will feature the voices of women of color of all ages and skill levels, from beginning hobbyists to established professionals. We're a large and mighty force, but we're often left of out mainstream dialogues about our crafts.
This is where I need your help. If you are a woman of color who engages in at least one fiber art or craft, and who lives in the US or Canada (I'm staying in my lane here), I'd love to hear from you, and potentially include your responses in the book. I've created a survey with a series of in-depth questions about your work, your experiences, your inspiration. You can access the survey and more information about the book (as well info about a gift for survey participants) here.
I would also like to thank the women who reviewed the survey questions, and who provided me with a lot of thoughtful (and detailed!) feedback: Adrienne Rodriguez, Ebony Haight, Jenna Wolf, Lisa Solomon, Nichole Ramirez, and Sonya Philip. This book will take a community to bring it to life, and I'm so grateful these women are in my world.