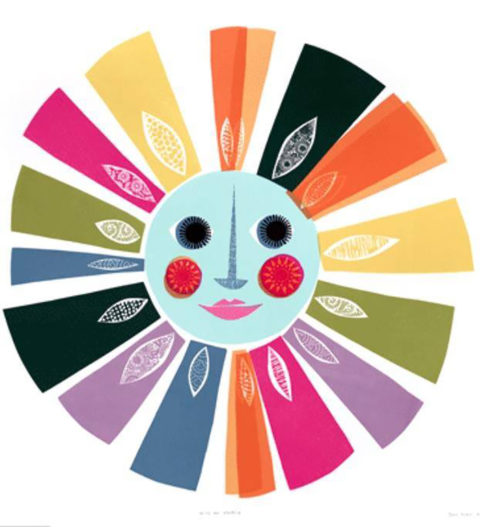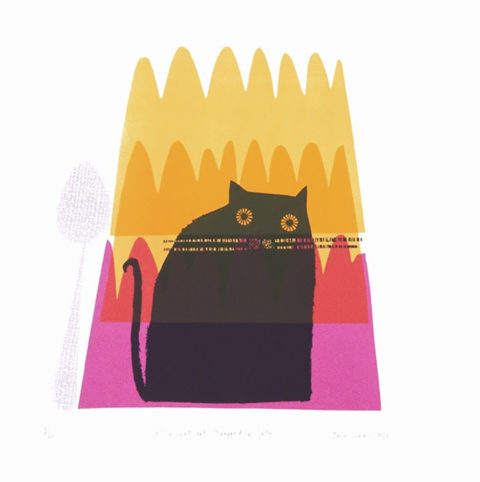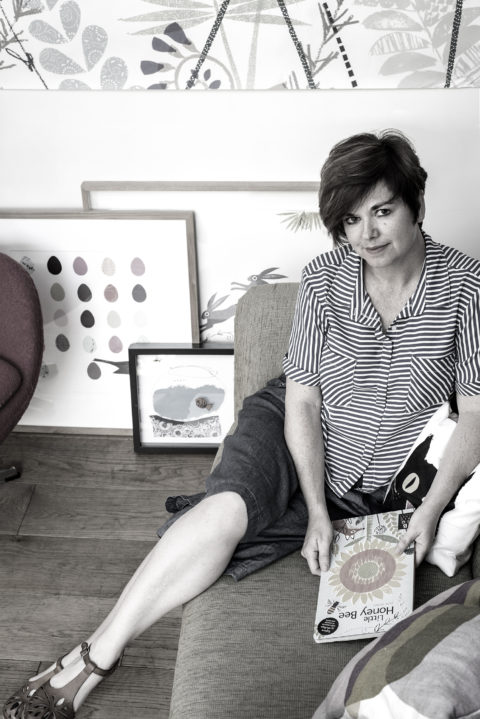 Jane Ormes' biography opens with "I am a printmaker with a passion for pattern and the absurd.  When I was 7 I won an art prize at school.  The headmaster held it upside down and I was ( quietly ) furious." That is a fitting introduction to the Bristol, England based printmaker, whose work is whimsical, charming, and occasionally (with titles like "Yellow Cat with Anxiety," and "This is awkward") slyly humorous. Read on, and be sure to check out Jane's site for many more photos of her work!
JH: When kids say that they want to be artists, most grownups assume that they want to become painters or illustrators (or, occasionally, sculptors) – but never printmakers. How did you find your way into this medium? What other media do you work in?
JO: When I was at college we were seldom allowed to print anything ourselves as the technicians of the print and dye studio were so protective of all the equipment ! But I do remember printing a table cloth design . When I left college I found a lot of illustration work and for many years did not do any screen printing at all. It was only 11 years ago , when my second child started school and I had moved into a shared studio space, that I was reintroduced to screen printing by a friend who took me to our local print studio.. And then there was no stopping me ! I had worked in collage for many years and this actually made it quite easy for me to understand how to make stencils and separate colours.
I am trying to paint again as it is such an immediate way to work as opposed to screen printing. I am dabbling in working digitally but I can't decide whether I like it or not !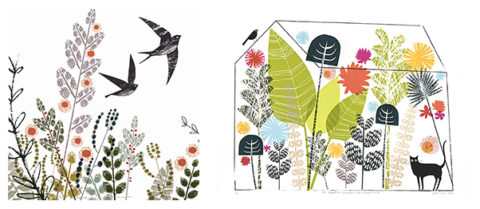 How would you describe your work?
My work is often described as being whimsical. It is certainly decorative: I always use texture and pattern. I love the natural word and I look for the humour in situations .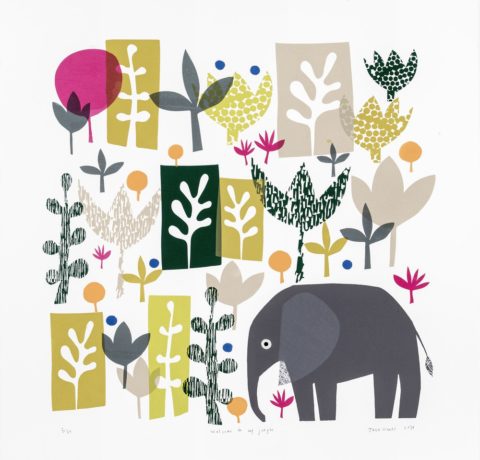 What's the first thing you ever remember making?
I remember sticking sea shells to the outside of jam jars when I was about 5 years old.My grandparents lived near the sea and my sister and I would stay with them during the summer holidays. Next to their house was a wall that was covered in huge scallop shells in rows. I think it is what started my love of pattern. I went back to the house only a few weeks ago and the wall is gone now which is sad. I also remember crushing rose petals with water to make my own perfume!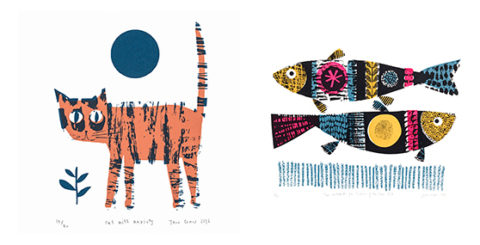 What are you currently working on, and why?
I am currently working towards a print show that I am taking part in the Lake district, a beautiful part of northern England. I'm also working on a series of board books for children .
Do you have a dream project (or two)?
Oh , I would love to do a range of textiles! And some more children books. My degree concentrated on textile design and I have a real craving for designing patterns at the moment. I would love to exhibit in New York too. (Just sayin'.)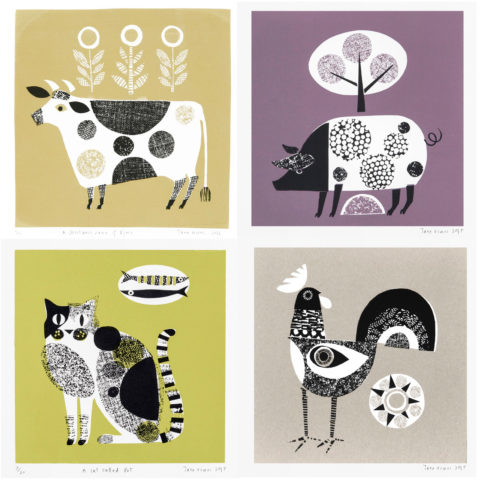 What advice would you give to someone who is just starting out?
Follow your heart and don't follow the crowd. People buy into your joy so tap in to what inspires you. Take risks. Don't be disheartened if it takes a while to find the right market for what you do.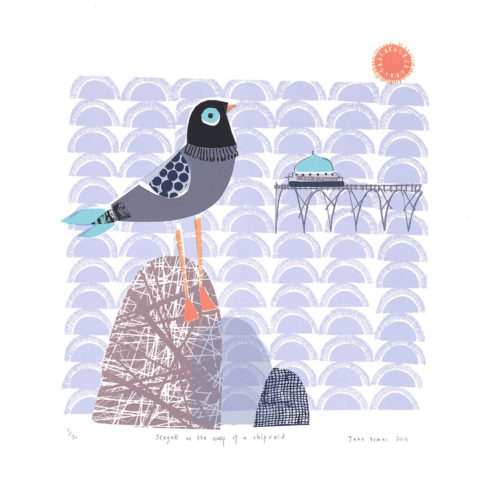 What's next?
I am working on my own range of fabric designs and concentrating on some much larger screen prints for shows in the future.
What do you want readers to know about you or your work?
I work really hard! Being self employed means you are the one in charge but the buck also stops with you! I love my job so it is all worth it. I hope my work brings people happiness .
How can people find you?

Website: www.janeormes.co.uk
Shop: janeormes.bigcartel.com
Instagram: @janeormes
Twitter @janeormes
Facebook: Jane Ormes Printmaker and Designer