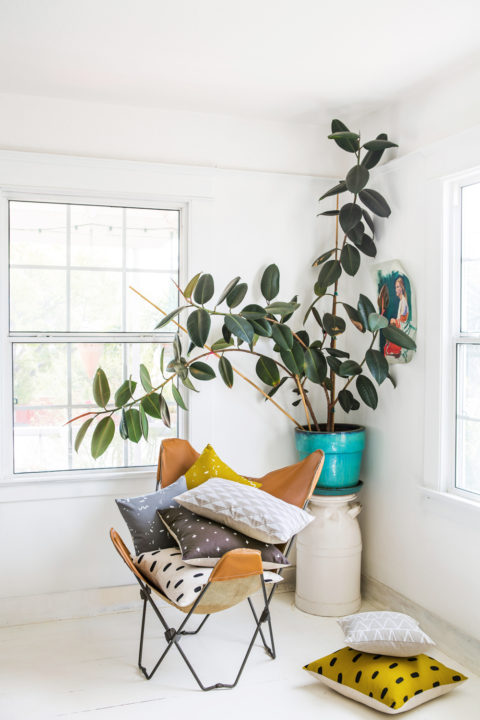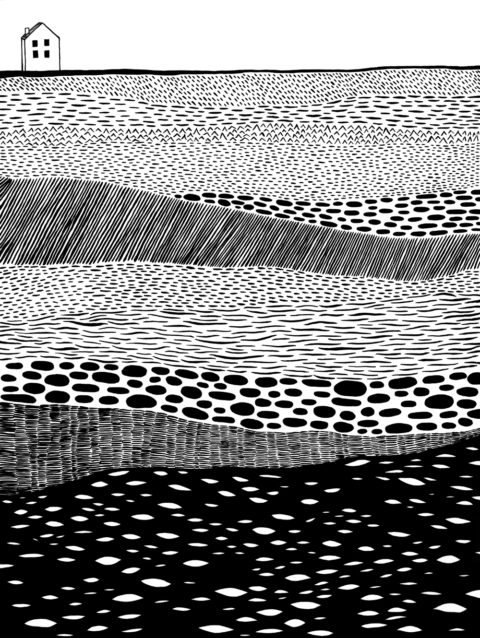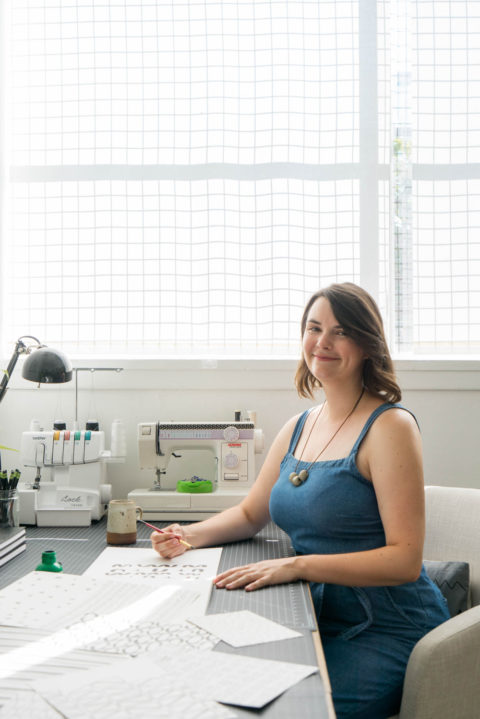 You may already know
Erin Dollar
from
Cotton & Flax
, her line of printed textiles. But Erin is also a fine arts printmaker, with a degree in fine arts (and a concentration in printmaking) from the University of California Santa Cruz.
I met Erin at a craft fair way back in 2009 or 2010, before she'd started Cotton & Flax. In this interview, we talk about how her practice has evolved – and continues to change.
JH: When kids say that they want to be artists, most grownups assume that they want to become painters or illustrators (or, occasionally, sculptors) – but never printmakers. How did you find your way into this medium? What other media do you work in?
ED: As a kid, I was lucky to have been exposed to tons of different art media and ways of making art. I tried ceramics, oil painting, drawing, collage, and even some printmaking techniques! My high school had a wonderful art teacher who always gave us interesting assignments, and I felt truly challenged and excited to be in her class.
I didn't plan to study fine art in college, and yet I found that I couldn't stay away. I took one fine art elective… then three… and eventually decided to double major in Fine Art and English Literature. I focused mainly on photography and drawing, until one semester I took an intro to printmaking course, and was instantly hooked. It was like magic – a weird blend of science, chemistry, and art. I was in love, and after that first class, I spent the majority of my on-campus hours working in that print studio.
I continue to do a lot of drawing and some painting, but the process of printmaking still captures my mind in a unique way.
Pattern-focused, full of repetition. The printed textiles I create for
Cotton & Flax
have a minimalist modern aesthetic, but my
fine art prints
tend to be more densely layered.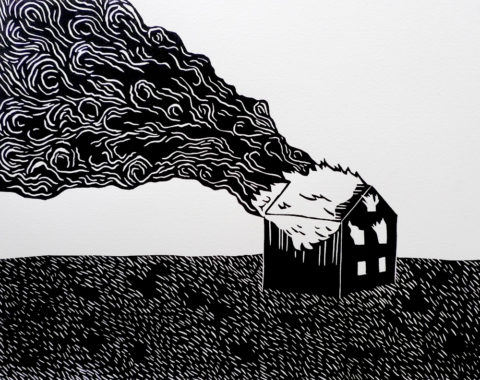 What's the first thing you ever remember making?
I have a few fuzzy memories of making art in kindergarten, with those big, fat paintbrushes and jars of paint with plastic lids. It's hard to remember
what
I was actually making, but I do recall the feeling of enjoying the process and the messiness of it.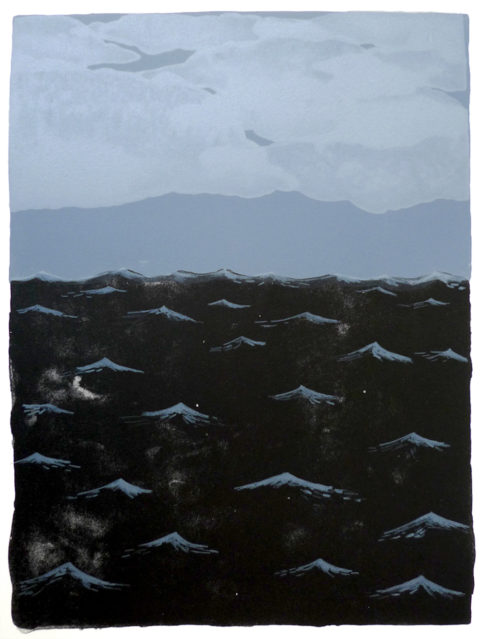 I have one of your prints on paper from 2009, I think before you'd started Cotton & Flax. What prompted you to focus almost exclusively on working with fabric?
Cotton & Flax was an offshoot of my fine art practice that eventually became a full time job. I started experimenting with printing on fabric in 2008, when I was really getting interested in quilting, and I had just learned how to screenprint. At the time, I was working in a cooperative print studio up in Portland, Oregon, and selling my fine art prints online and at craft fairs. Sometimes I'd bring these printed textile experiments to shows, and I would get great feedback, which encouraged me to make more.As I continued to refine my screenprinting technique, I decided to add a small collection of my hand-printed textile pieces to my online shop. They sold well, and I loved the process of designing more utilitarian objects, so I decided to launch Cotton & Flax as a new project, separate from my fine artworks. That was back in 2012, and since then, it's totally taken over, to the point that I only rarely get to work on fine art prints on paper! I love the challenge of combining the creative aspects of pattern design and printmaking, with the technical challenges of product design.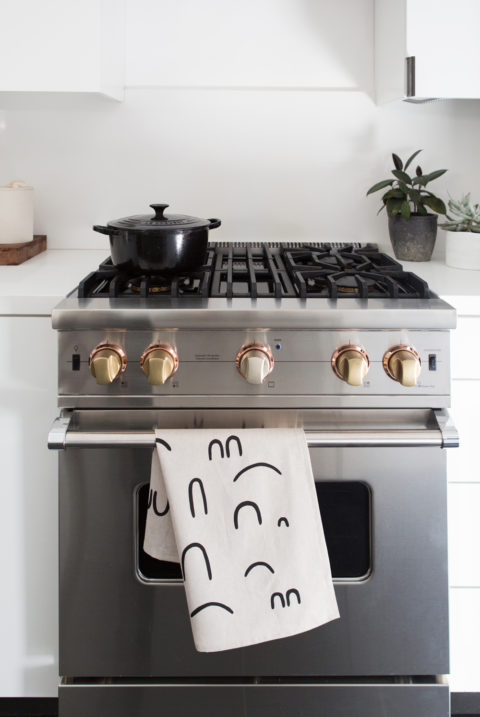 What are you currently working on, and why?
I'm continuing to expand my product line for Cotton & Flax, and collaborating with as many other artists and makers as possible to make new work. I love the process of collaboration – it invigorates my work with fresh perspective and ideas. One of my favorite collaborations that I'm currently developing is a collection of pet beds and accessories using my signature printed fabrics.
Do you have a dream project (or two)?
I hope to do more large-scale projects that aren't necessarily products. In the next few years I want to focus on installations, murals, and other big impact uses for my designs.
What's next?
I'm absolutely thrilled to be launching a fabric line next month! I am so excited to see how other makers use my fabrics to create their own pieces. I also teach printmaking workshops on a regular basis, and I have a fun
block printing workshop
coming up in Los Angeles in April. So far, 2017 is shaping up to be a year of fun collaborations and time spent with other makers and artists, and I couldn't be happier about it.
What advice would you give to someone who is just starting out?
Don't be intimidated by printmaking! One of the things I stress in my
screenprinting class
is that many printmaking projects can be tackled from home, without needing to invest in a ton of equipment. Most artists learn by doing, and we all make mistakes along the way – the best way to learn and improve is to practice!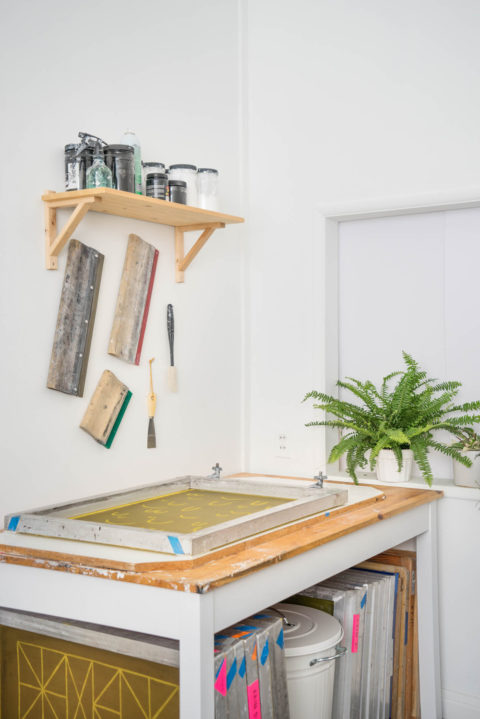 What do you want readers to know about you or your work?
I hope that more people will take an interest in hand-printed textiles – they are so different from mass produced fabrics. That tactile quality of screenprinted fabric is really unique, and I think it makes all the difference.
How can people find you?
You can learn more about my printed home goods at cottonandflax.com, and see more of my fine art prints at erindollar.com. Come say hello to me on Instagram, Twitter, or Facebook!