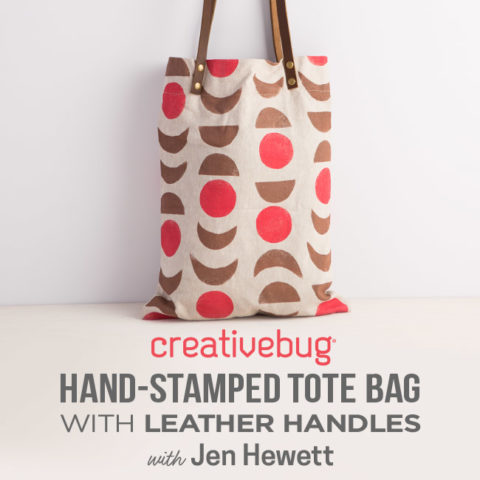 I have a new Creativebug course! In this class, I teach a simple fabric stamping technique (no carving required!), using supplies you can easily find in a craft store*. I then show you how easy it is to sew a tote using your hand-stamped fabric, French seams and riveted leather handles.
More information about the class is here.
*If you're interested in one of my more comprehensive classes on block printing, please check out one of my in-person classes or my online class, Design, Carve, Print.