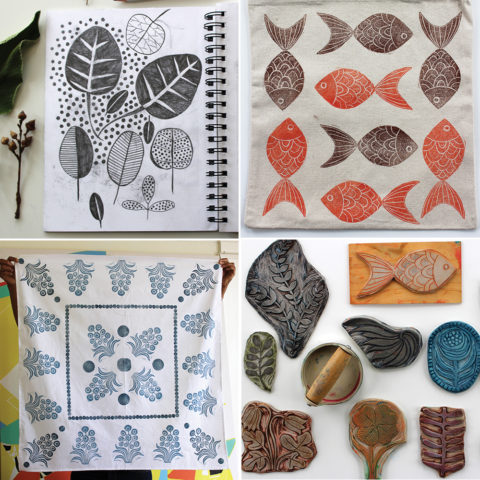 Join me for a three-day block printing workshop, hosted by The Makerie. This workshop will take place February 17-19, 2017, in beautiful Boulder, CO.
During this three-day mini Makerie workshop, we will explore the deeply satisfying craft of block printing on fabric – from gathering inspiration, to creating designs, to carving blocks, and then, finally, to printing. Each student will leave with their own hand-printed fabric, tote bag, and 1-2 scarves. While this workshop is structured around daily activities, its small size will allow students to work at their own pace, with individual guidance and ample one-on-one instruction from me.
You can learn more and register here. Hope to see you there.